Gang de requins (Shark Tale) at Odysseo
---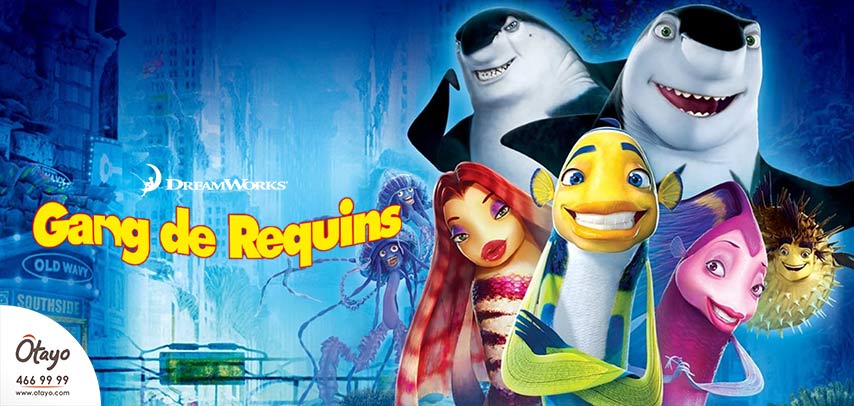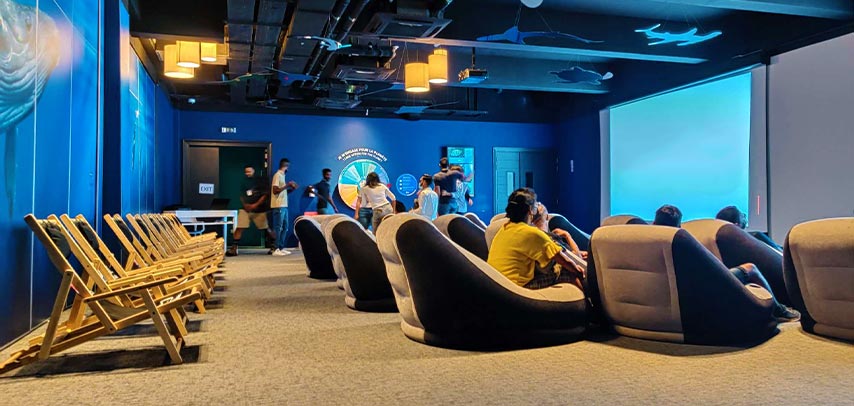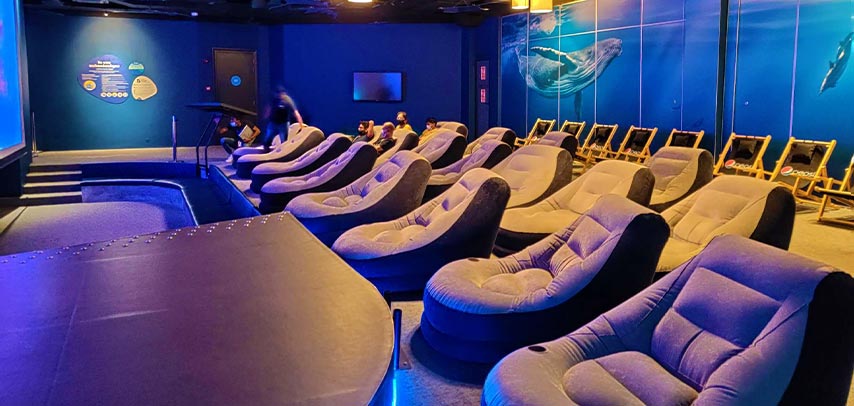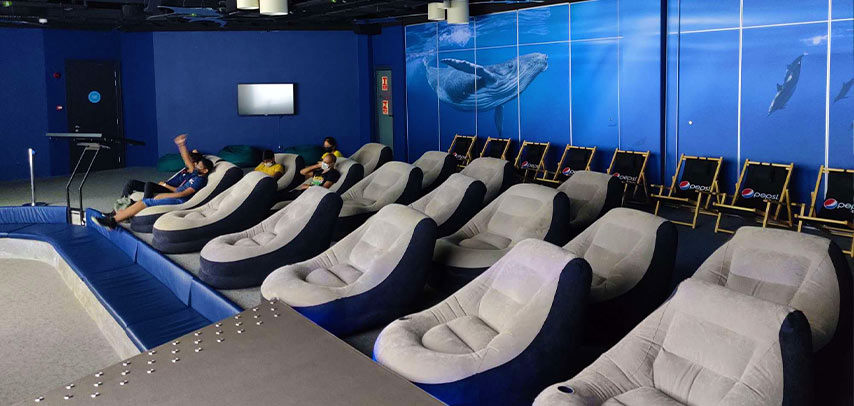 Odysseo, Port Louis
Saturday 04 June 2022
19h00 - 21h00
Choose your tickets
Forfait Visite d'Odysseo + Cinéma
Selected tickets have been added to cart
View Cart
About the Event: Gang de requins (Shark Tale) at Odysseo
Odysseo has the great pleasure to invite you to the movie screening of Gang de requins (2004) on Saturday 04 June 2022. You can also seize this opportunity to visit the stunning oceanarium.
Those who opt for the visit must come at least 1 hour in advance.
Odysseo, the largest oceanarium in the Mascarene Archipelago and the first of its kind in Mauritius, brings you a movie screening on Saturday 04 June 2022 Come with your family or friends to watch or re-watch Gang de requins (2004), a movie that cradled our childhood and of which we have fond memories.
The one-of-a-kind oceanarium not only holds impressive species, specimens and tanks but it also has a venue where you can enjoy a fantastic movie screening with your close ones. Featuring 2 big screens and cosy sofa loungers, your movie experience at Odysseo will be one to remember. The film will be projected on the two big screens for the best viewing experience, so you can rest assured you won't miss a single part of the movie. Settle down in the comfy loungers and enjoy a quality movie experience at Odysseo.
In the movie, Oscar, a young fish, talkative and fibber, accidentally witnesses the death of a dangerous shark. He takes advantage of the situation to pretend to be a great shark hunter. But what he doesn't know is that the shark in question was the son of Don Lino, the head of the shark gangsters...
On the same occasion, if you wish to visit the amazing oceanarium with its 45 aquariums, its 200 species and 3500 specimens, be sure to opt for the Odysseo Visit + Movie Package which includes the movie ticket as well as the entrance ticket to the oceanarium. Over and above the richness of its onsite aquariums, Odysseo is a place where you can have fun while learning and educating yourself At Odysseo, you will immerse yourself in a fascinating new world and become one with the ocean. A place to discover fishes, corals and marine species you did not even know existed. The Indian Ocean shall reveal its secrets to you. A natural wealth to be preserved for generations to come.
Important :
Audio : French
Subtitle :None
About Odysseo Oceanarium Mauritius
Embark on a journey in an aquatic world full of wonder.
Opened since the 6th of September 2021, Odysseo is the first oceanarium in Mauritius. Spanning over 5,500 m2, the aquarium contains 45 tanks that hold a total of 2 million litres of water, and are home to 3,500 aquatic animals.
Odysseo Mauritius is a place of discovery, education and awareness.
Their purpose is not only to amaze visitors, but also to awaken their curiosity and their desire to learn more. We are all citizens of the ocean and it becomes essential to explain that the ocean has a major role in the great equilibrium of our planet and a huge potential, which is important in our daily life if we know how to protect it.