Born on the 15th of January 1989, Vineet Singh is famous for his heart- touching playback singing skills. After taking part in Sa Re Ga Ma Pa Challenge 2005′, the Indian musical TV reality show, the singer won the hearts of the population and rose in the popularity chart. He is said to have a comparable voice to that of Sonu Nigam, one of the most versatile Bollywood singers. In fact, he sang his guru's song 'Tera Jaadu Chal Gaya' so well that judges said he performed way better than the great Sonu Nigam himself. This remark turned out to be a blessing in disguise as he subsequently topped the chart.
Vineet Singh in Mauritius
The talented singer Vineet Singh will be performing live on SAT 9th Jan 2021 as from 19hr. Brought to you by KRISH SMARTINE BOLLYWOOD PRODUCTION, the concert will take place at Docks Lounge, Caudan. Grab tickets of your choice right away – VIP, GOLD or Standard.
Make sure not to miss this amazing opportunity to cherish a memorable night full of Bollywood hits. The live performance will be a tribute to Arjit Singh and Atif Aslam- unarguably everyone's favourite Bollywood Singers. You will get the chance to sing along, maybe even find yourself dancing to catchy remixes by DJ Krish Smartine.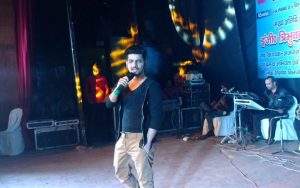 Event details:
19h00 – 23h00: Live band by Vineet Singh
23h00 – 02h00: Dance Floor opens with DJ KRISH SMARTINE
Sound: Line Arrays and mega bass
Only 700 tickets are available.
Early Life & Background
Vineet Singh hails from the capital of Uttar Pradesh, Lucknow in India. He hails from Kanpur, Lucknow. Despite having no musical family background, he started singing at the tender age of 5. He went on to participate in the Sa Re Ga Ma Pa Challenge 2005 on Zee TV, where his talent was noticed at merely 16 years old.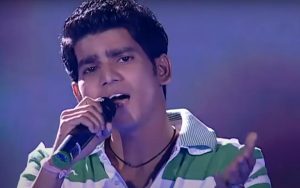 At first, he could not get in due to being considered underage by the show organizers, but eventually got a wild card entry. He was part of music director Himesh Reshammiya's team, and fascinated the audience with each and every soul- touching performance. It was at that time when he performed 'Tera Jaadu Chal Gaya', and won everyone's heart. He was one of the finalists, but unfortunately lost to Debojit Saha by a mere difference in vote count; 50.42% to 49.58%.
Professional Singing Career
After the show, Vineet debuted his singing career with the well-known female singer Sunidhi Chauhan.
Besides, he participated in another music show called Jo Jeeta Wohi Superstar, where he did pretty well every week until he got eliminated. Furthermore, Vineet performed alongside his guide Himesh Reshammiya for his Aap Ka Suroor international concert in 2006.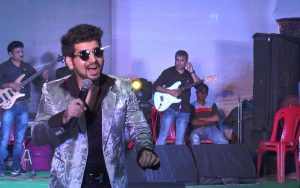 Vineet Singh also got to sing for Bollywood hit movies like "Dil Rang De" for Rocky, "Hookah Bar" for Khiladi 786, "Tum Chain Ho" for Milenge Milenge and "Prem Leela", "Jalte Diya" for Prem Ratan Dhan Payo, to name a few.