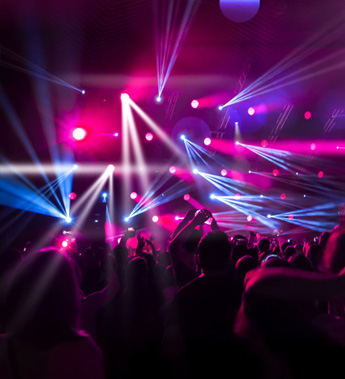 Best Clubbing and DJ Events in Mauritius
Come and experience the best international and local DJs and musical artists in Mauritius with Otayo. By getting your tickets online with Otayo, you are getting the best and the cheapest ticket prices, than you would at the door. Plus you are also guaranteeing your name on the guestlist, so no need to panic when the day comes. Otayo is your one-stop shop for the most popular DJ events and successful clubs in Mauritius.
Nightlife in Mauritius
Clubs, pubs and bars are always filled with rhythmic beats, lively crowds and exotic drinks. If you don't bump into any international DJs who are frequently present on the island, the local talents will not disappoint with their mixes of pop, techno and afrobeats. Though some of the clubs and bars may be open on weekdays, the weekend is when the nightlife scene really lights up.
Purchase Clubbing & DJ Events Tickets
Otayo provides the easiest way to find out about clubbing & DJ events and purchasing tickets. Our ticket booking website is the best to browse, find and buy clubbing & DJ events tickets. Buy event tickets on Otayo.com instead of at the door and save. You also have the option to pay through the most convenient option for you - cash, debit card, credit card or MCB Juice. For more information on purchasing clubbing & DJ event tickets, call 466 99 99 or email us on info@otayomauritius.com or visit our FAQ Page.