Ticketing Company Mauritius
Ticketing made professional and profitable with Otayo
Otayo offers you everything you need to make your event a success.
With 19 years of experience as a ticketing & events company in Mauritius, Otayo provides you with the best ticketing platform along with many additional features and support services to enhance your event.

Ticketing Services
The Otayo ticketing system is designed to cater for all types of events. Tickets for your events can be sold through Otayo's ticketing networks with an extensive reach both online and offline.

Online Booking Platform
Power up your ticket booking system with the most complete and integrated online ticketing service in Mauritius - available 24/7, offering multiple payment methods and instant e-tickets sent to customers.

Advertising & Promotion
Otayo is here to provide you with the most powerful marketing tools. Connect to your audience through multiple marketing channels, including the largest social media network in Mauritius, weekly newsletter, online ad campaigns, video advertising and much more.

Event Management
With professional advice and cost-effective planning, Otayo will offer assistance and expertise from start to finish to ensure that all aspects of your event are covered.

Support Services
For a hassle-free event, trust Otayo to assist you with technical support services, including graphic design, content editing, venue allocation, customer support and anything else your event needs.

On-site Management
Otayo offers a selection of on-site services including a team of highly-trained and multilingual hosts and hostesses, who will manage ticket validations as well as crowd control. We also offer labelling of rows, seats, tables, and booths, for seated events.
Create an Event
Advanced Ticketing Features
Otayo.com offers you the most dynamic ticketing system in Mauritius.
Your event tickets are made available to customers through the easiest and most convenient channels so as to maximize ticket sales.
Customers have the option of paying through various payment methods, choosing their seat, benefiting from rewards all whilst doing so from any computer or mobile device.
Along with tight ticket control services at the venue, Otayo's tickets are safe and secure, each with their own unique QR code - so counterfeit tickets are never an issue.
More info
Promote your Event
Whether you are trying to raise your event's awareness or increase ticket sales, event promotion is key. From promoting ticket sales to creating and running your event's entire marketing campaign, Otayo can provide you with all the marketing support you need.
Along with creating promotional videos, online campaigns including Google and Facebook ads, targeted social media posts and dedicated newsletters, Otayo will also analyse and adjust your marketing strategies for optimum, cost-efficient results.
More info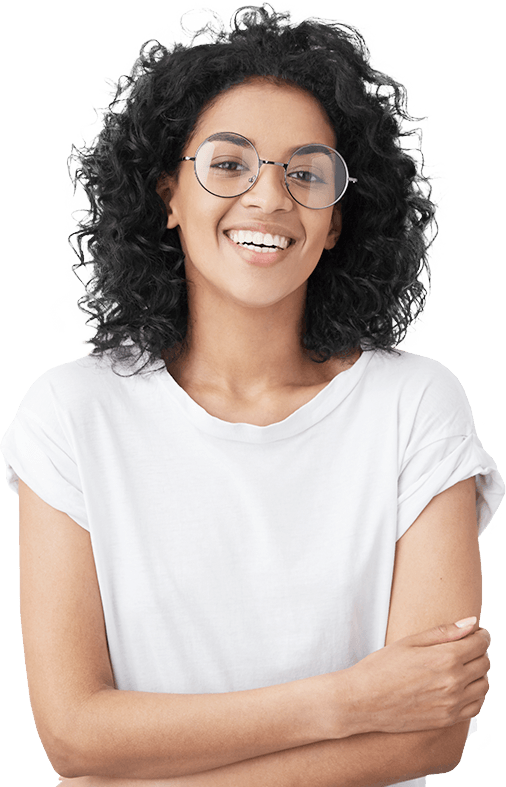 Event Management Services
Otayo provides you with a complete event management service, along with offering you all core services as your ticket partner.
No matter which stage of the event planning process you are in, Otayo can assist you with ticket selling & control, venue management, graphic design & media, marketing, financial planning, business strategy and any other related services. With a flexible approach and a number of tailor-made services, Otayo can help you achieve your event's success.
More info

Ticket Selling

Venue Management

Graphic Design & Social Media Marketing

Financial Planning
FAQ
What type of events can I list on Otayo?
Otayo caters for all Events - concerts, music festivals, business conferences, workshops, shows, sporting events or any other type of event.
Why sell your tickets with Otayo?
With more than 19 years of experience in event promoting, producing, ticket selling and consulting, we offer you the complete solution to making your event a success.
There are a lot of great reasons to use Otayo, including:
Extensive Ticketing Services - online and offline booking, dynamic ticket types, seating maps and many more features
Online Booking Platform - sell your tickets easily on the most integrated ticketing service in Mauritius
Secure Ticket Control - the only company in Mauritius with QR coded tickets & scanners
Event Marketing & Promotion - social media marketing, video adverts, Google Ads campaigns, dedicated articles and newsletters
Technical Support Services - graphic design, content editing, seat labeling, venue allocation, on-site management, customer support and anything else your event needs
Unbeatable Customer Service - Otayo's helpful agents are ready to assist with any event or ticket queries 6 days a week - from 08h00 - 20h00 on weekdays and 09h00 - 17h00 on Saturdays
Rézo Otayo - 12 points of sales across the island and on-site ticket sales on the day of the event.
How do I list an event on Otayo.com?
What's included in the Otayo ticketing services?
As an Event Producer, when you choose to sell tickets on Otayo, you get:
Ticket Management System - Keep track of sales, Ticket Quotas, Categories and Prices from the moment tickets for your event are on sale
Printed Tickets - Thermal printed tickets with a unique QR code for your event
Customer Support - Customer support services for 6 days a week - from 08h00 - 20h00 on weekdays and 09h00 - 17h00 on Saturdays
Rézo Otayo - Ticket sales at Otayo's Point of Sales, found in 12 locations around the island
Social Media Promotion - Dedicated Facebook event, social media posts and ads on Facebook & Instagram
Newsletter - Event featured on weekly newsletter, sent to 100 000 locals
How secure are tickets sold by Otayo? Can it be forged?
Each ticket sold on Otayo has a unique QR code specifically for your event. The QR code also has information about the ticket holder, which is registered in the advanced booking system of Otayo. Tickets are scanned at the point of entry on the day of the event, and only valid ticket-holders will be granted entry. Forged, counterfeit or duplicate tickets will be invalid.
What on-site services does Otayo provide?
Seat Labelling - For Reserved Seating Events which require labelling of rows, seats, tables, and booths, Otayo will be there beforehand to take care of all labelling.
Ticket Control - Otayo takes care of ticket entry on the day of the event with an advanced ticketing control system consisting of wireless devices, mobile apps and unique ticket scanners. Illicit ticket holders will be denied entry.
Hostesses - Upgrade your event and the customer experience with professional, highly-trained and multilingual hosts and hostesses, to welcome, manage the crowd and assist your guests on the day of the event.
On-site Ticket Sales - If you would like to sell tickets on the day of the event , then Otayo is equipped with everything for a smooth and efficient process. From keeping track of customers, to cash registry and so on.
How does Otayo promote my event?
The in-house marketing team will help promote your event to hundreds of thousands of potential customers through various media channels.
With marketing strategies, media planning, budgeting and creative services, your event can be promoted through:
Social Media - Posts and Paid Promotion on Facebook and Instagram
Newsletter - Weekly newsletter to Otayo's customer base of almost 100,000 locals
Google Ad campaign - Campaign creation and promoting via the Google Ad network
Promotional Video - Video creation and promoting via Youtube and Social media
Articles - Dedicated articles about your event, featured and promoted on Otayo.com
Mass Media - Featured publications on newspapers, magazines, online platforms, etc.
For more information please visit Promote your Event in Mauritius
How do I monitor my event's sales?
Once your event has been listed and is live on Otayo's system, you will get access to the Producer's Dashboard where you can keep track of ticket sales, ticket quotas and revenues.
What size of events can Otayo cater for?
No event is too small or too big for Otayo. From modest exclusive events for up to 100 VIP attendees to nationwide events such as the Indian Ocean Games for hundreds of thousands of people, Otayo can cater for any event size you wish.