Selling Event Tickets in Mauritius
Otayo gives you everything you need to create, promote and sell your tickets. Whether you plan on selling tickets for concerts, festivals, conferences, theatre or anything in between, Otayo is the perfect ticket-selling platform for any event type.
Trusted by all major event producers in Mauritius, Otayo uses an advanced ticket booking system, complete with dynamic ticket types, a ticket seating map and multiple distribution channels with online & offline sales - all to ensure that you have maximum ticket sales for your event.
Ticket Selling Services Offered by Otayo

Safe, quick and easy ticket order processing through Otayo.com

With Rezo Otayo, sell tickets at 12 points of sale spread across the island

Offering detailed live reporting of your ticket sale figures and revenues

Efficiently manage all customer arrivals at the venue

Advanced dynamic seating map where attendees can select their seats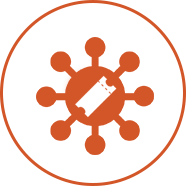 Complete control of tickets, ticket types, price and quota per ticket category

Thermal printed tickets as per international standards each with unique QR Codes
Why sell your event tickets on Otayo?
Flexible Payment Options for convenience
Offer your attendees easy and flexible payments methods - be it by Cash, Debit Card, Credit Card, Bank transfer or MCB Juice.
Dynamic Ticket Types
From seated events to free standing, VVIP to standard tickets, child to adult tickets and even package offers, you will be able to offer it all with varied pricing based on ticket type, category and special offers.
Seating Map for any seated events
For Reserved Seating Events, give attendees the option to choose their own seat in advance whilst also easily managing your ticket inventory.
3-way Ticket Delivery
The quickest and most convenient delivery methods are available for all ticket types - online, at the point of sales or directly at the venue on the day of the event.
E-tickets available 24/7
Customers will be able to purchase their tickets 24/7, directly via the Otayo.com website and receive their ticket directly in their email. No printing required, as attendees can simply present the e-ticket on their mobile device.
Ticket Validation for fast event entry
Ticket control on the day of the event is taken care of by Otayo with an advanced ticketing control system consisting of wireless devices, mobile apps and unique ticket scanners - all for providing the most accurate and fastest ticket controlling service in Mauritius.
Ticket Security
Never worry about fake or counterfeit tickets. Otayo tickets are impossible to forge as all tickets have a unique QR code with the attendees details and ticket type. Tickets will be scanned at the entrance of an event and only valid ticket-holders will be granted entry.