The 49th edition of Miss Mauritius was held on Saturday 5 October at Hennessy Park Hotel in Ebene. From the twelve finalists, it was Angelique Sanson who won the title of Miss Mauritius 2019-2020.
They were twelve to compete for the coveted crown. Whilst some of the girls are known in the modeling world or regulars in beauty pageants, for some it was their first experience. The participants were Anisha Angateea, Sindy Speurt, Élodie Dindoyal, Gitika Doolub, Nathanielle Geraud, Sanjana Sukai, Angelique Sanson, Rachele Machabee, Mayuree Lobin, Ava Memero, Tania Vishakha Rene et Mishma Caullychurn.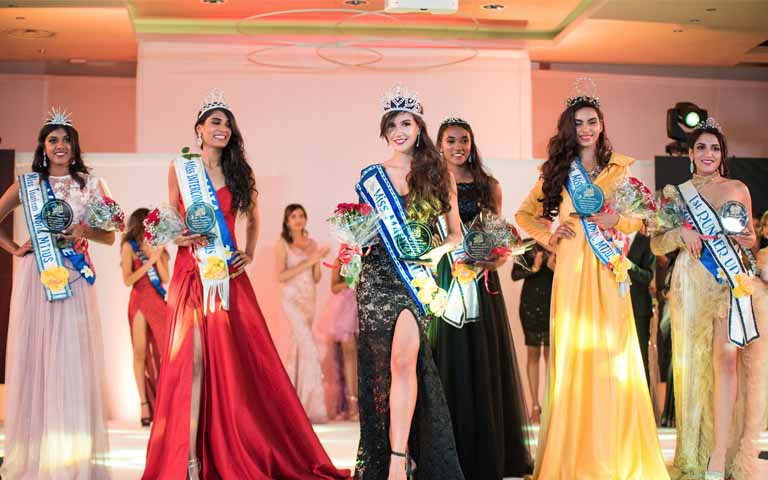 The Final
The girls started all dressed in red for their first dance performance followed by a walk down the runway in swimsuits. The girls then paraded in a chic outfit and ended with them in evening dresses of their own creation.
A lot of work was put into the preparation for the pageant. The girls were mentored by the stylist David Stafford and former Miss Mauritius Laetitia Darche-Sauzier and Ameeksha Dilchand-Narain.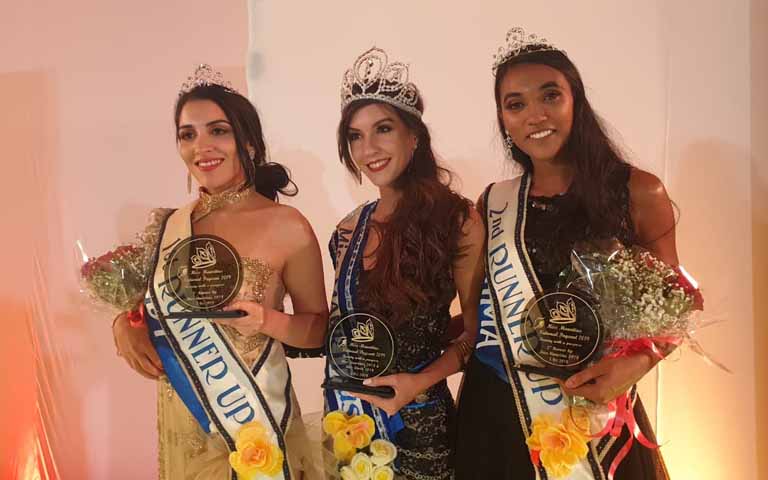 Angelique Sanson
Angelique Sanson won the title of Miss Mauritius, with Sindy Speurt as the first runner-up and Mishma Caullychurn the second.
Miss Sanson was honored to be elected but says it was a surprise to her since all of the girls worked hard. She says she didn't expect to win and had the support of all the other contestants. She went through the whole adventure with a big smile.
The 25 year old beauty queen comes from Curepipe. She is an administrative manager and her goal is to raise awareness about endometriosis- a tissue disorder affecting women. She succeeds Urvashi Gooriah who was present at the Miss Mauritius final.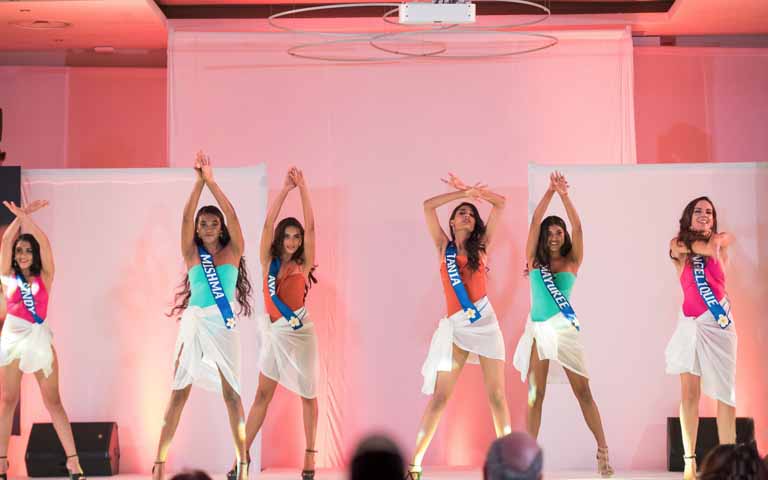 The Miss and Awards
Mayuree Lobin won the title of Miss Tourism World 2019, followed by Ava Memero with the title of Miss International Mauritius 2019 and the title of Miss Intercontinental Mauritius 2019 went to Tania Rene.
The Sports Award went to Ava Memero. Angelique Sanson won both the Talent Award and Beach Beauty Award.
The other awards went to:
Gitika Doolub – Marketing Award and Multimedia Award
Angelique Sanson – Friendship and Best Dressed Award
Mayuree Lobin – People's Choice Award