North
Seebaluck Art Gallery
Seebaluck Art Gallery, the biggest art gallery on the island, is located in Pointe aux Canonniers. Not only can you discover a wide range of paintings there, but also a mix of art styles, including impressionism, expressionism, cubism, realism and even abstract painting. Also, locals as well international artists exhibit their artworks at the Seebaluck Art Gallery.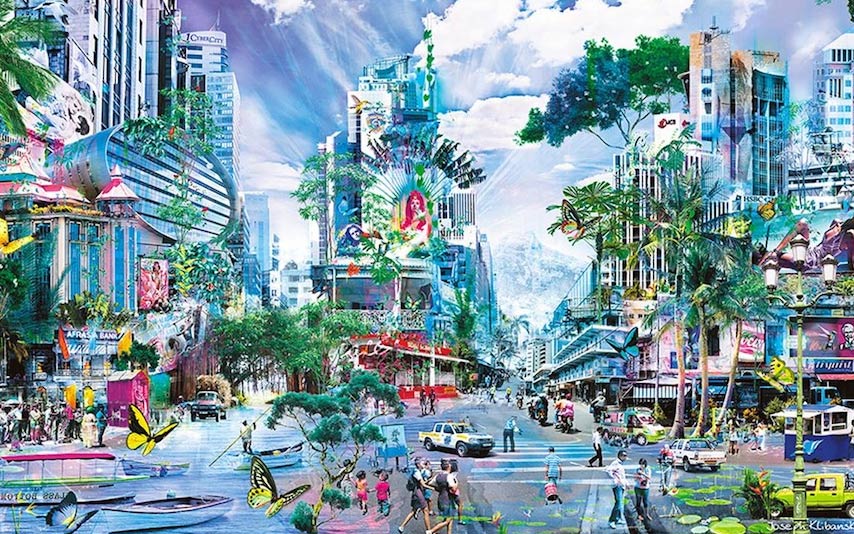 Galerie Hélène de Senneville
Opened in 1987, Galerie Hélène de Senneville is the first art gallery to open in Mauritius and has since evolved into a popular meeting place between artists and lovers of fine art. The gallery offers an enriching experience, with a range of original and reproduction works, whilst also promoting Mauritian art.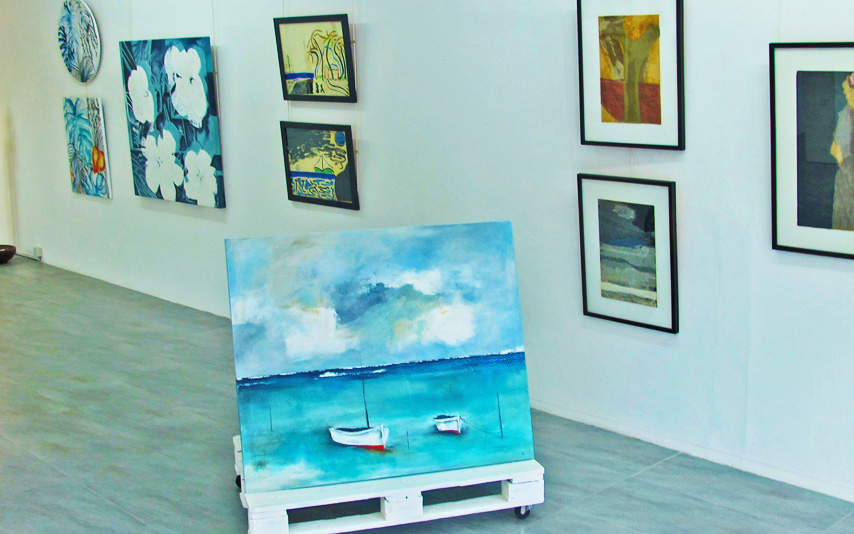 Galerie du Moulin Cassé
Galerie du Moulin Cassé is an art gallery housed in an ancient sugar mill in Péreybère. The 130 year old sugar mill holds two permanent exhibitions: a collection of photographs by Diane Henry (Nature photographer) and works of the painter Malcolm de Chazal. Its most striking display, however, is the collection of over 20,000 terracotta pots lining the arcs of the ceiling.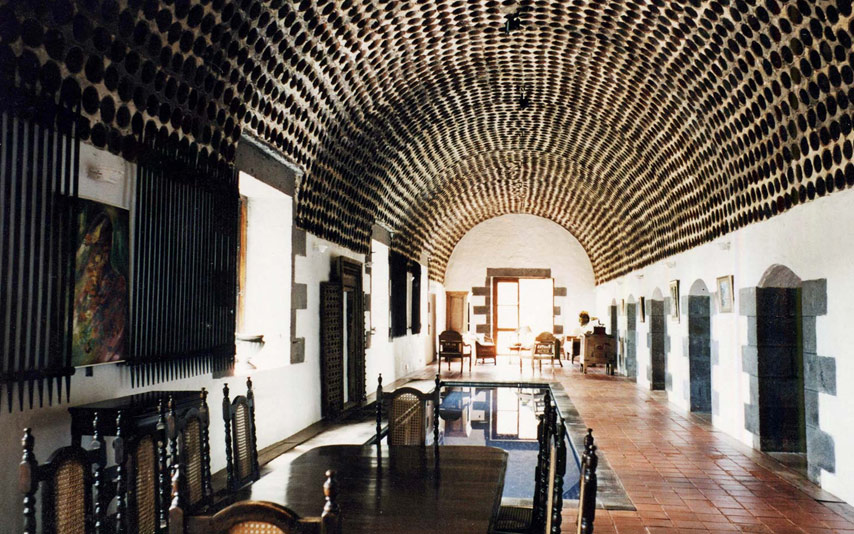 Didus Art Gallery
First opened at Le Caudan Waterfront, the Didus Art Gallery now has 2 units in different parts of the island; Grand Bay and Bagatelle. The gallery is an invitation to discover Mauritian tradition and lifestyle through a range of wonderful paintings. You can also visit art expositions by talented local and international artists.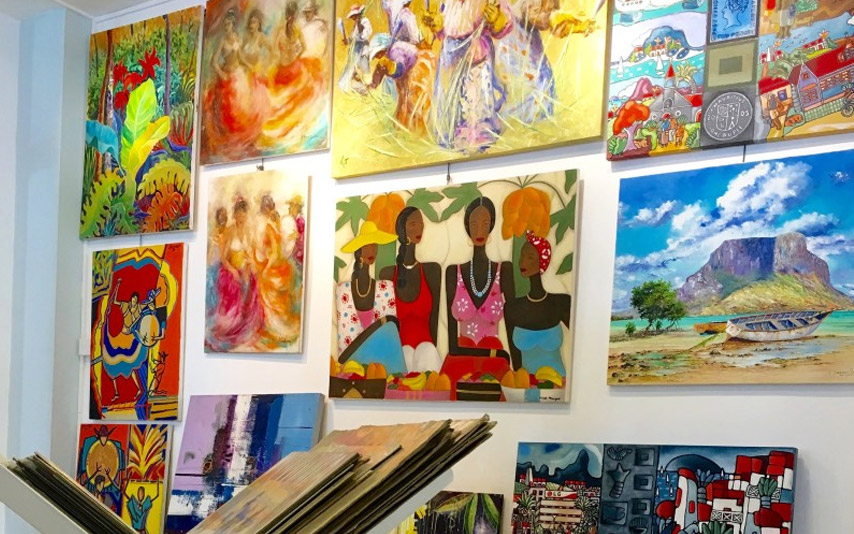 Galerie Vaco
Discover the works of Vaco Baissac, a popular Mauritian artist in Grand Bay, commonly known as Vaco. Vaco's true passion in life is to express the creole heritage of his native island through art; mainly paintings. Visit the Galerie Vaco to admire the flora and fauna, natural landscapes and the creole culture of Mauritius.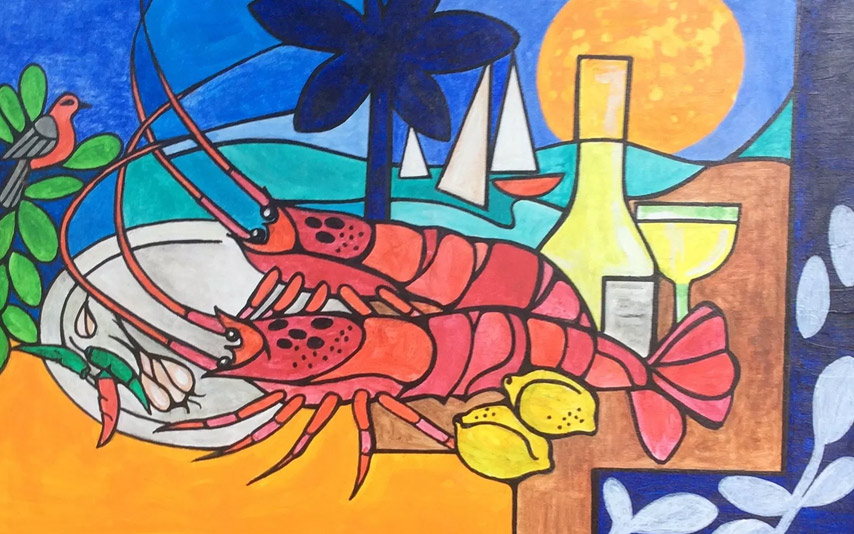 Galerie Françoise Vrot
Françoise Vrot, originally from Brittany, has been a painter in Mauritius since 1994. She presents charming acrylic paintings of beautiful Mauritian sceneries, the life of labourers and nautical landscapes. Visit her studio in Grand Bay to see her expressive portraits of locals and delightful paintings of sugarcane fields or the city of Port Louis.
Centre
Imaaya Art Gallery
Situated in Phoenix, Imaaya Art Gallery exhibits contemporary art by innovative artists who are keen to share their vision with the world and showcase the best of what they have to offer. The art gallery also includes the Imaaya Creative Boutique which sells local crafts, while the Imaaya Atelier provides art workshops that promotes creative expression for both children and adults.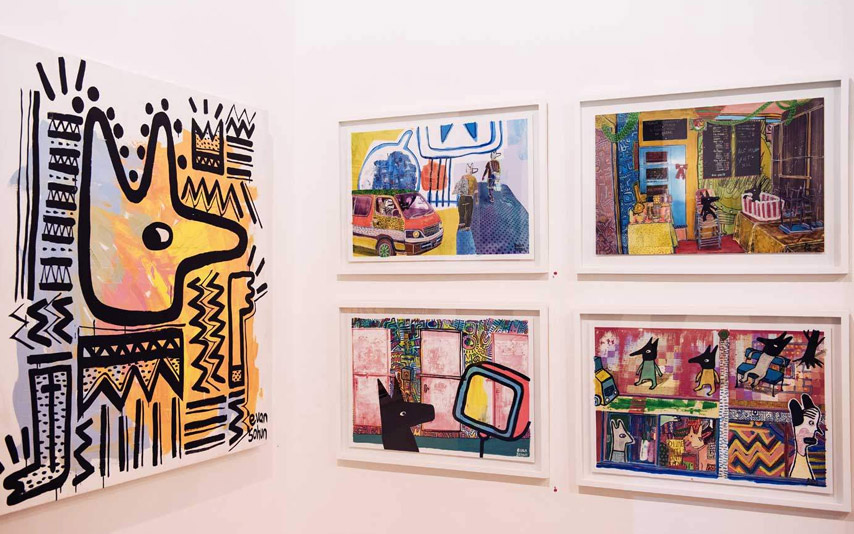 Mauritius Glass Gallery
The Mauritius Glass Gallery is a Glass Foundry situated in Phoenix which recycles glass waste to create artistic & decorative objects and contemporary glassware & exquisite interior designs. The glass gallery produces a range of glass and tableware, along with interior design objects, gifts and souvenirs.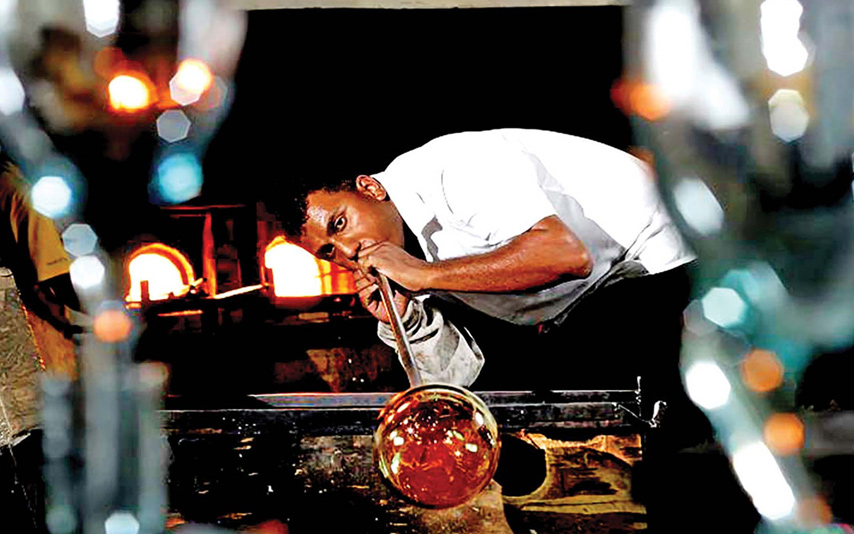 West and South
Galerie Tamaris
Located in the south-west of Mauritius at La Preneuse, the Galerie Tamaris is founded by Nitisha Persand, in an attempt to promote Mauritian culture. Her art focuses on contemporary social issues as well African and Indian culture. Galerie Tamaris is a place that invites people to share their passion and personal inspirations around admirable artworks.
3A The Excellence of Art
3A The Excellence of Art is a contemporary art gallery located in Black River, that offers local and international fine art, including paintings, sculptures and photography, for private collectors and organisations. The art gallery also boasts of the largest collection in the world of Dutch contemporary artist, Joseph Klibansky.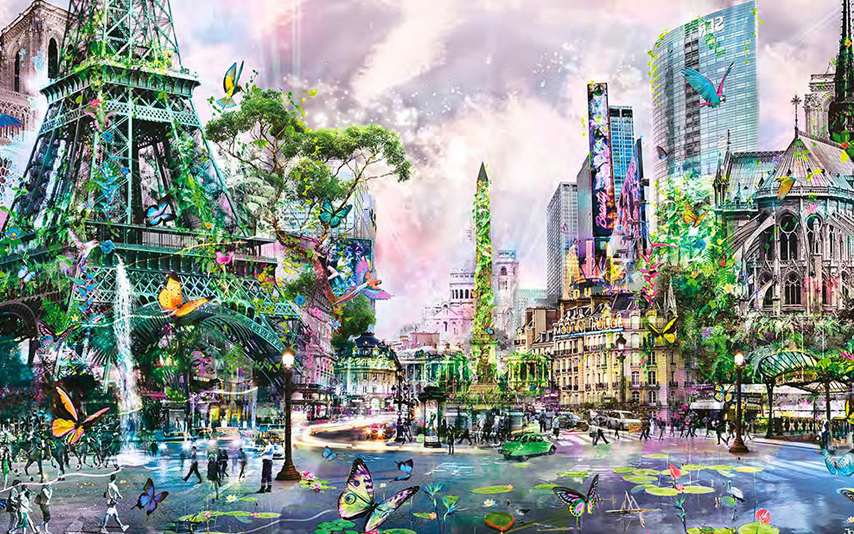 Partage Gallery
Founded by Krishna Luchoomun, Partage Gallery is a gallery situated in Flic en Flac that showcases contemporary art. Different artistic styles like impressionism, expressionism, cubism, realism or abstract painting are on display at the gallery, as well as workshops, residencies and exhibitions that encourages people to interact and share their passion for art.