Who would have imagined that a small island like Mauritius had such a great artist? Yes, we are talking about Vaco Baissac.
Who is Vaco Baissac?
Born in Mauritius in 1940, his art was exhibited for the first time in 1958 followed by a second exhibition in Reunion in 1960. Vaco worked with artists like Serge Constantin and Siegfried Sammer in the beginning of his career.
Following his studies in Europe in the late 1960s, he stayed in Africa for twenty years after which he returned back to his native island.
Vaco comes from a family of artists, with his brother also in the same field. His art is an expression of the creole heritage. You can see a little bit of Mauritius in all of his creations. Canvas painting is his favorite form of art expression but he later expanded to tableware, jewellery and even sculpting. The inspiration for him is never-ending.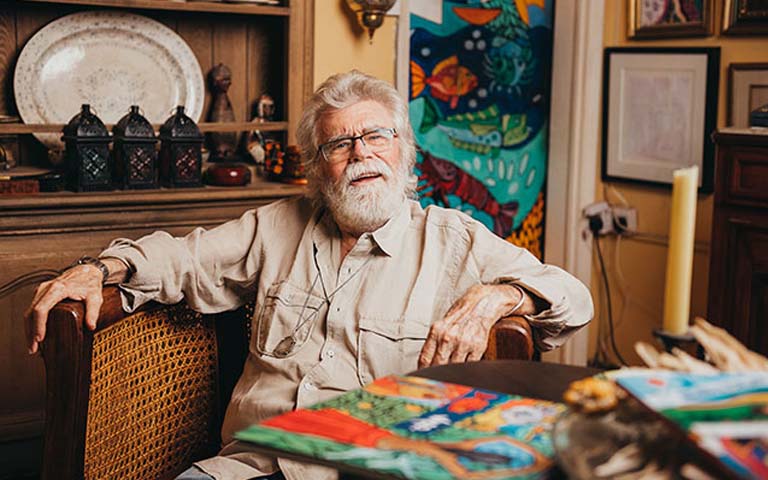 Mauritius in Art
Vaco continues to showcase the flora and fauna, natural landscapes and the people of Mauritius in his paintings. His expressions of Mauritius is not what you would expect, he shows the island in the way he remembers it and how he would like you to see it. The description of his art is often put in simple terms.
"I am often nostalgic for the Mauritius of yesteryear. I take my brushstrokes to be remembered for her…"
Vaco's paintings of Mauritius are always very bright. You will always see a bright depiction of the island in each of his works. The Mauritian lifestyle of a past long gone usually appears in his paintings, with the Mauritian woman and landscapes. He says that he paints what touches him.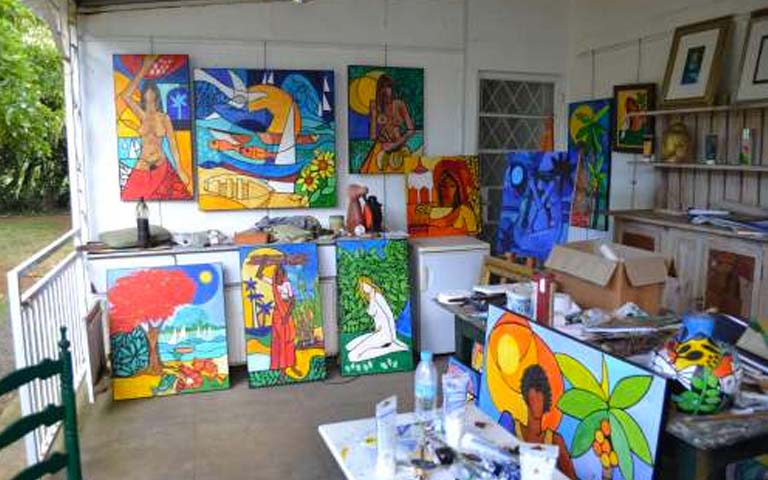 The particular way he expresses himself in his art is what made him famous- bright and bold illustrations of the Mauritian Culture. Mauritius was represented in many art exhibitions around the globe thanks to him. He appeared at the salon d'Automne in Paris, in Brussels, Belgium, Fribourg, Switzerland, and at the gallery ARTE92 in Milan, Italy, to name a few.
Time doesn't slow down this great man. His recent exhibitions showcase his travel destinations. The paintings were inspired by his trips to Australia, New Zealand, Polynesia and the Marquesas Islands. He even hosted private shows in Hong Kong and Geneva.
His prestigious art can be seen at his studio in Grand Baie on appointment only.