Oblivion Gathering 2022
---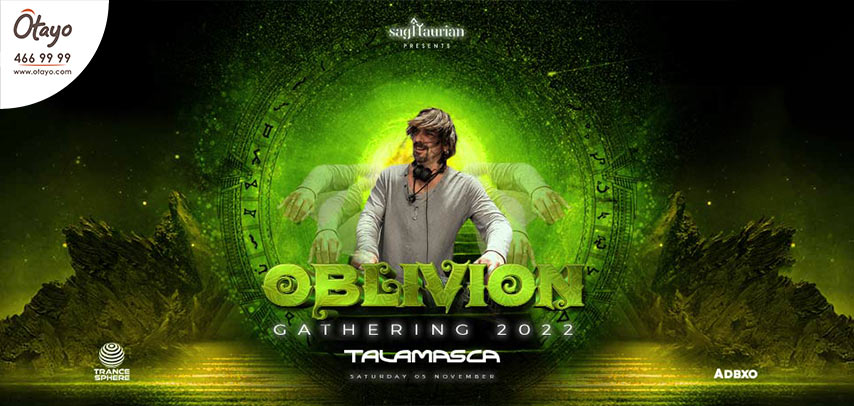 7 Cascades Restaurant & Lodges
Saturday 05 November 2022
18h00 - 08h00
Underground Music Festival
Choose your tickets
Selected tickets have been added to cart
View Cart
---
About the Event: Oblivion Gathering 2022
Early Bird Tickets end on 25 August!
Get ready for Oblivion Gathering 2022 at 7 Cascades Restaurant & Lodges on 5 & 6 November with the well-known international headliner, Talamasca, & other amazing artists.
Let music connect us and wonderful things will happen… Save the date for 5 & 6 November 2022 for Oblivion Gathering 2022, an exciting Underground Music Festival that promises to be lit! The headliner for this event is none other that the international artist Talamasca, a legend who has been a part of the Psychedelic Music Industry for 30 years!
An incredible lineup of artists has been carefully selected to ensure that Oblivion Gathering 2022 will be THE Underground Music Festival of 2022. Expect Whitney U-Stoned, Gaia Groove, Shinobi, Noah, Orion Project and Cosmik Brothers as well as discover new talents with promising music.
An event not to be missed! See you there at 7 Cascades Restaurant & Lodges on 5 & 6 November!
Note: Adults only event (18+)
About the Artist
Talamasca
Talamasca is the solo project of Cedric Dassulle from France, who began DJ'ing under the name Lestat back in 1992. In 1996, he decided to make his own project, which saw its first releases on an Israeli label called "Krembo Records", Talamasca was born. With the big success of his music, Talamasca was suddenly playing much more Live Acts than DJ sets and began to be considered as one of the leaders of the International Trance Scene.
In 1998, he had a hand in the creation of 3D Vision, which quickly became one of the leading Psytrance Recording Labels of its time. Later on, he started his own label Mind Control Records, but after a few years he finally found his home at the Belgian label Dacru Records for many years. Now, he created a new label with a new vision, Trance Sphere. A label on its way towards excellence!
Nowadays, Talamasca is one of the most requested live acts in all big events and festivals around the world. He has performed in almost every country thinkable that has at least a small psytrance scene. In his discography, we find an impressive list of remixes, EPs, compilation releases and no less than 12 full albums!