Open Air Cinema at Paradise Cove – Pride and Prejudice
---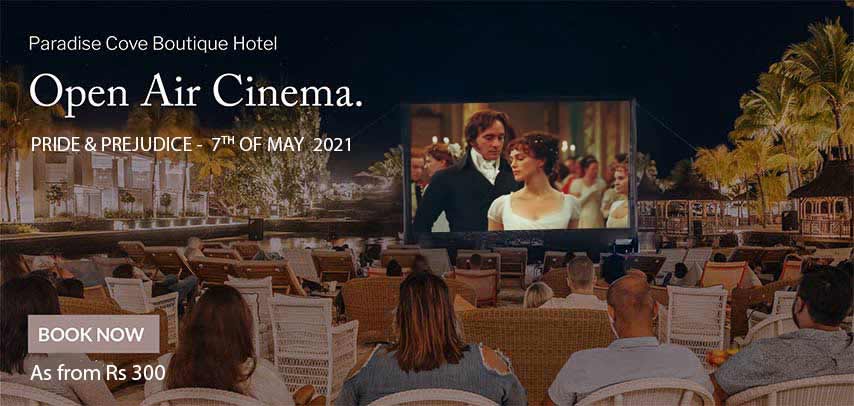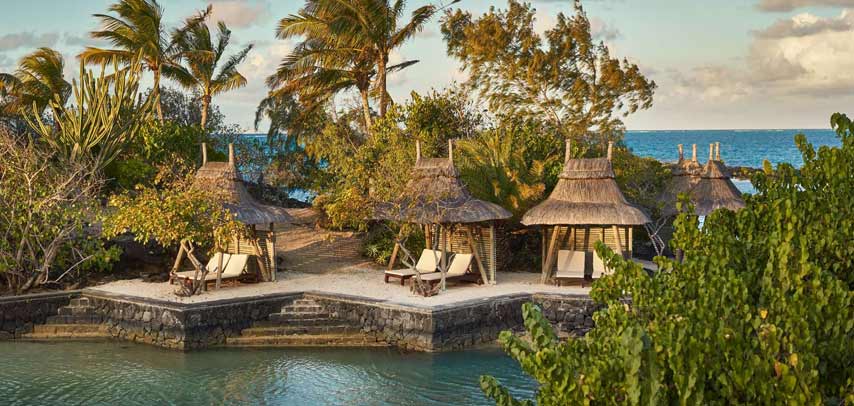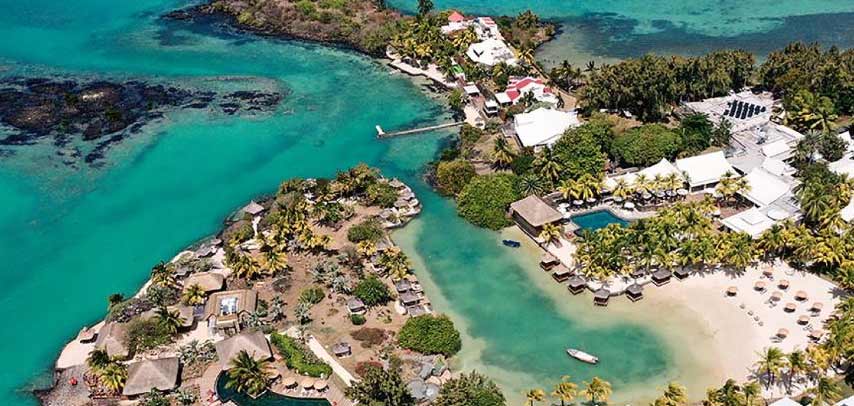 Paradise Cove Boutique Hotel, Anse La Raie
Friday 16 April 2021
20h00 - 22h00
About The Event : Open Air Cinema - Pride and Prejudice, Paradise Cove
Ciné Sous Les Étoiles brings you the romantic movie - Pride and Prejudice, under the stars at Paradise Cove Boutique Hotel in Anse La Raie. Save the date for Friday 16 April 2021 for an exciting movie night.
A look into the classics. Ciné Sous Les Étoiles invites all movie enthusiasts to come experience a fantastic evening once again with a romantic movie. With popcorn available, come and enjoy the open air theatre on the beach and watch your favourite film under the stars!
Fridays aren't meant to go on waste! It is meant to be spent meaningfully. So head up north to the marvellous Paradise Cove Boutique Hotel on Friday 16 April 2021 and indulge in the romantic classic, Pride and Prejudice. A date night or a fun night out with friends - it's totally up to you! Along with your movie ticket, enjoy free access to the 5-star hotel's luxurious facilities!
There's also the Premium Ticket option, which gives you a VIP seating at movie time. Included are: free access to the Sundowner Session as from 17h00 and you also get to enjoy a free complimentary Tapas platter and an exquisite refreshing cocktail.
Pride and Prejudice is a 2005 romantic movie based on the classic novel written by Jane Austen in 1813 of the same title. The movie stars Keira Knightly, Matthew Macfadyen, Brenda Blethyn and Donald Sutherland, among others. Set in late 18th century England, Elizabeth Bennet (Keira Knightly) goes on a mission to find a husband as the age of marriage approaches. The story unfolds as five sisters from an English family facing issues of matrimony, virtue and delusion.
Book your tickets now for an exciting movie night venturer under the stars at the 5-star Paradise Cove Boutique Hotel!
Additional Info
Audio: French
Subtitles: English
About Paradise Cove
Paradise Cove Boutique Hotel is a swanky adult exclusive hotel offering a private peninsula, secluded hangout spots, a stunning infinity pool, a boathouse with free water sports, casual and classy restaurants & bars – all overlooking the lagoon and the islands of the north.