Open Air Cinema – Tenet (2020) at Ciné Sous Les Étoiles
---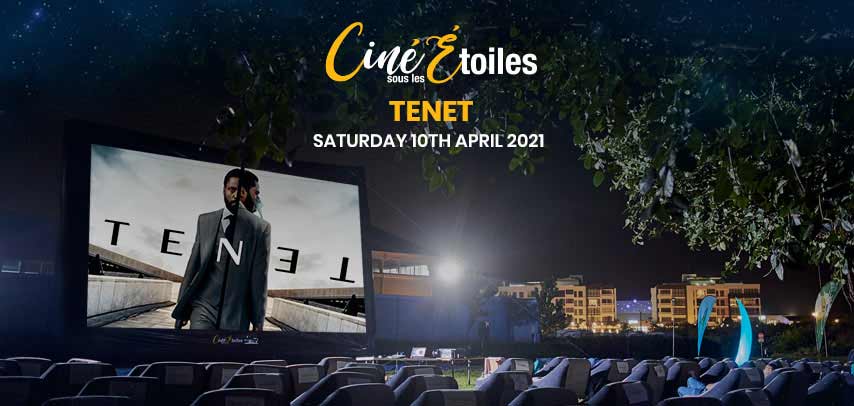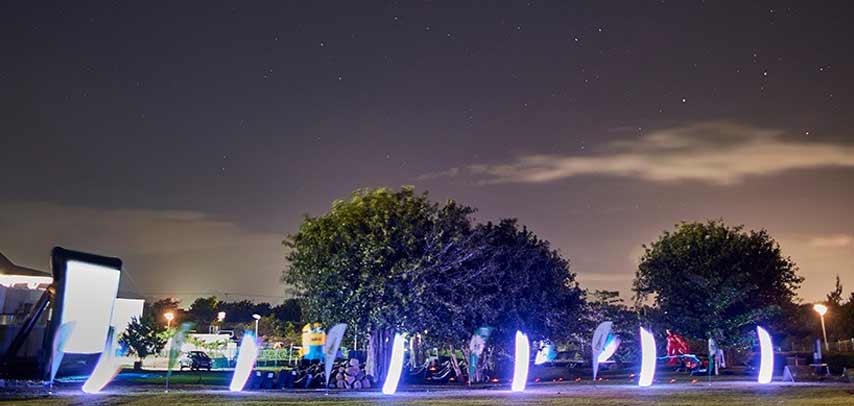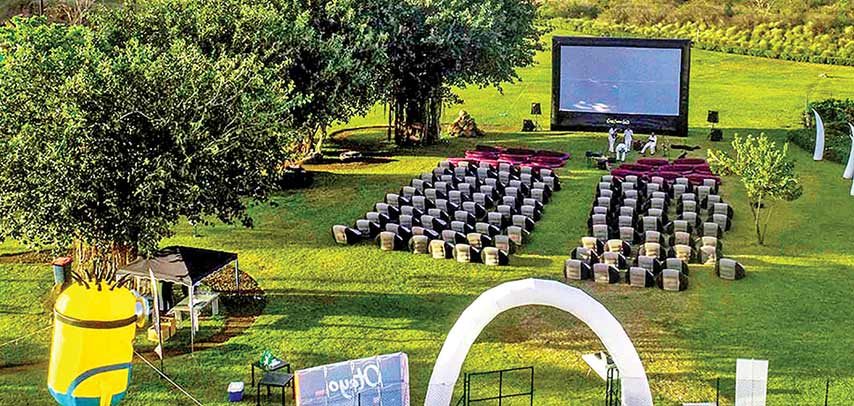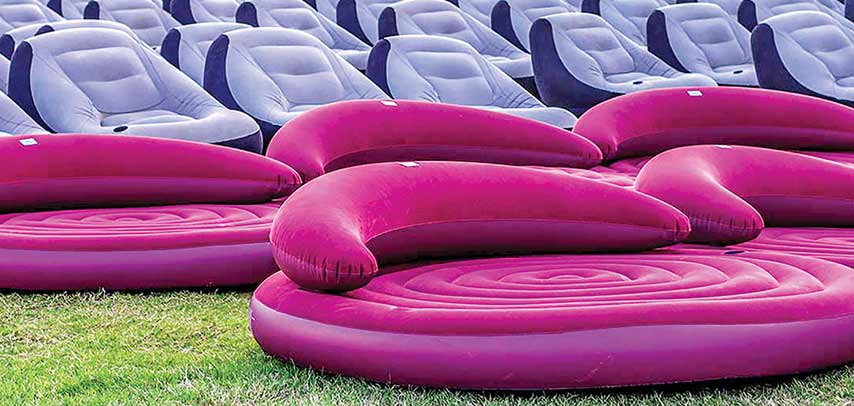 Mont Choisy Le Mall, Grand Baie
Saturday 10 April 2021
19h00 - 21h00
About The Event : Open Air Cinema - Tenet (2020) at Ciné Sous Les Étoiles
Ciné Sous Les Étoiles brings you the fascinating and exciting sci-fi thriller movie - Tenet (2020), under the stars at Mont Choisy Le Mall in Grand Bay. Save the date for Saturday 10 April 2021 for an exciting movie night.
Cinephiles, get ready for a different theatre experience. Settle down between fairy-lit trees and a serene natural setting with popcorn in hand to watch your favourite film under the stars!
Head north to the Mont Choisy Le Mall on Saturday 10 April 2021 to watch Tenet (2020). Be it a fun movie night with friends or if you're a fan of Christoper Nolan's mind-bending films, you're in for a treat at Ciné Sous Les Étoiles.
In a twilight world of international espionage, an unnamed CIA operative, known as The Protagonist, is recruited by a mysterious organization called Tenet to participate in a global assignment that unfolds beyond real time. The mission: prevent Andrei Sator, a renegade Russian oligarch with precognition abilities, from starting World War III. The Protagonist will soon master the art of "time inversion" as a way of countering the threat that is to come.
Come to watch or rewatch Tenet (2020) on 10 April 2021 at Mont Choisy Le Mall!
Note :
Audio : English
Subtitles : French
About Ciné sous les Étoiles
Ciné sous les Étoiles is the first of its kind in Mauritius – an open-air cinema that screens Bollywood, Hollywood and fan-favourite movies in a beautiful outdoor venue.
Nestled between fairy-lit trees and a serene natural setting, Ciné Sous Les Étoiles will captivate you. Ideally located in the popular region of Grand Bay, at the Mont Choisy Le Mall, Ciné sous les Étoiles offers a comfortable and convenient setting for a night out. This innovative outdoor cinema does not just offer a unique cinematic screening but also an unparalleled experience for couples, families, groups of friends or for anyone looking to spend some quality time with their loved ones.
A fantastic viewing experience is guaranteed with state of the art equipment including a huge, wide screen of 10 metres, a powerful sound system and a crystal-clear, HD cinema projector. Treat yourself to the ultimate open-air cinema experience with either a reclining deck chair, a luxury sofa, a plush VIP sofa bed with a pillow or you can simply bring your own seat. Grab a beer from the bar or stock up on some popcorn. If you need some downtime, step away from the screening and come relax in the lounge.
Get the best of both worlds with this exceptional movie screening in a wonderful outdoor setting.
Conditions
Tickets once purchased are not refundable
Please note that in the case of bad weather or poor forecasts or technical difficulties or inoperable conditions, the event organiser reserves the right to postpone the screening.
If a screening is cancelled due to bad weather, we will communicate this via email, website and/or social media channels. The screening will then be postponed to a new date.
Please visit Ciné sous les Étoiles for more information on the screening, terms and conditions.