Spectacle d'Humour 25 x 100% Morisien**
---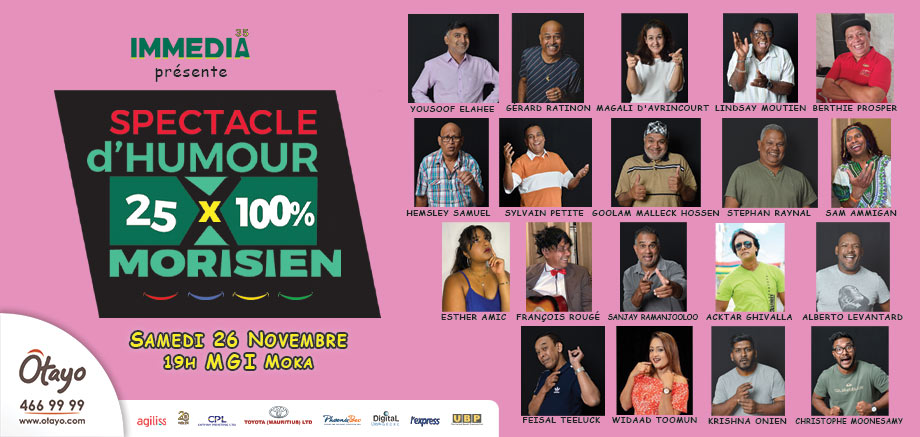 Mahatma Gandhi Institute
Saturday 26 November 2022
19h00
Show
Seating Plan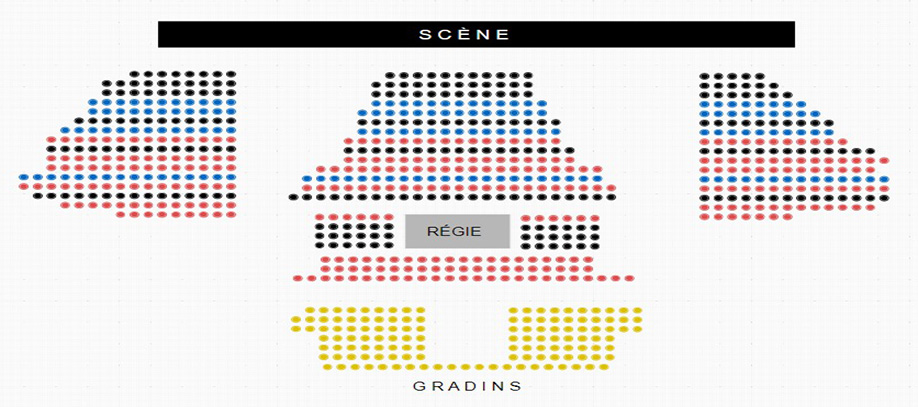 ---
About the Event: Spectacle d'Humour 25 x 100% Morisien
LAUGHTER IS THE BEST MEDICINE!
To celebrate the 25th anniversary of the 100% Mauritian Humor Show, IMMEDIA is organising an unforgettable show with over 15 renowned comedians from Mauritius. The date is scheduled for Saturday, 26th November 2022, as from 19:00, at the MGI Moka. On the agenda: laughter in all its glory!
Are you a fan of comedy? Have you grown up with Komiko's plays, each one crazier than the other? Well, your favourite comedians are back on stage to give you a show worth seeing.
Come and laugh with humorists specially selected for you, such as: Yousoof Elahee, Berthie Prosper, Sam Ammigan, Stephan Raynal, Feisal Teeluck, Widaad Toomun, Sanjay Ramanjooloo to name a few. And yes, a great line-up awaits you for the Spectacle d'Humour 25 x 100 % Morisien!
On the programme; gags, sketches, parodies, imitations, stand-ups, self-mockery and other jokes inspired by everyday life that will make you cry with laughter.
So come and have a good time with your family at the Spectacle d'Humour 25 x 100% Morisien. Laughter guaranteed!
List of comedians:
Yousoof Elahee
Gérard Ratinon
Magali D'Avrincourt
Lindsay Moutien
Berthie Prosper
Sam Ammigan
Hemsley Samuel
Sylvain Petite
Goolam Maleck Hossen
Stephan Raynal
Feisal Teeluck
Widaad Toomun
Esther Amic
François Rougé
Sanjay Ramanjooloo
Acktar Ghivalla
Alberto Levantard
Krishnan Onien
Christophe Moonesamy