The Annual Agri Festival Mauritius 2021
---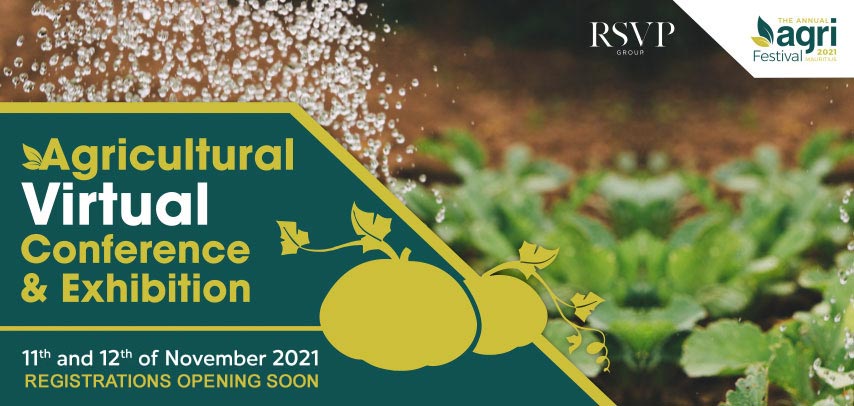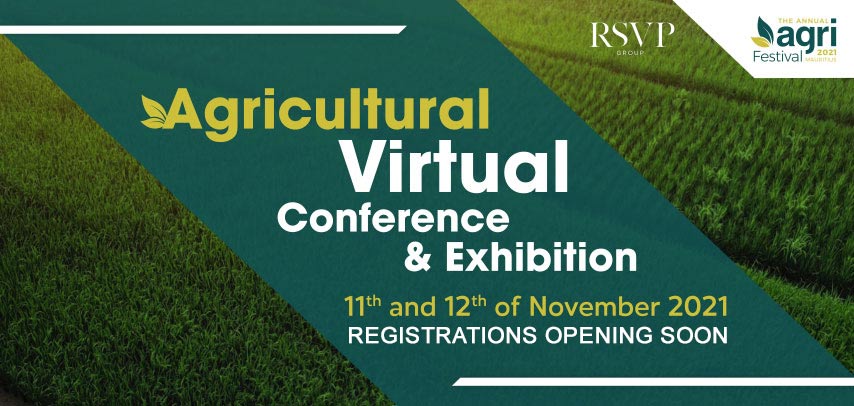 Online Event
Thursday 11 November 2021
09h00
Conference
About the Event: The Annual Agri Festival Mauritius 2021
Does the agricultural world fascinate you? Want to launch yourself in the industry but do not know where to start? Or maybe you've been in the farming industry for a while but are looking to step up your game? Don't worry, this 2-day virtual agricultural conference and exhibition has got you covered!
The Annual Agri Festival Mauritius 2021 is here! Join us on the 11th and 12th of November 2021 for a 2-day fully virtual agricultural conference and exhibition.
The Annual Agri Festival Mauritius 2021 brings you a space where Mauritian and international innovative farmers, corporate businesses, and any field stakeholders can come and expose their different expertise in the industry. With innovation, new products, services, and more, the aim is to move the farming system towards one that is more sustainable for the environment, economy, and society as a whole.
So what are you waiting for? 10 conferences hosted by some of the greatest minds in their field, 4 virtual workshops to participate in, networking lounges where you will be able to chat with all attendees, and exhibitor booths to learn more about their business….All 1 click away!
The platform will be open for registrations soon, where you will have access to the timetable of the conferences sessions, workshops, look up the discussion topics and read a bit more about each speaker.
Do not miss this chance to expand your knowledge in the industry, learn new strategies and tools, grow your brand awareness, showcase your products, your methods and yourself, and so much more!
What to expect?
2-day Virtual Agricultural Event
All-day access passes to workshops & conferences throughout the 2 days
Conference sessions and stakeholder exhibitions
Networking opportunities
Open virtual spaces for anyone interested in Mauritians and International Agriculture
Agri specialists and entrepreneurs will share their know-how
Additional Info on The Annual Agri Festival Mauritius 2021
Possible Conference and Workshop topics
Agri Business, Sustainable Agricultural processes
Water efficiency and Irrigation
Agri tech, Agronomy, Digital Agriculture
Everything organic – solutions and where do I start
Climate smart agriculture, Livestock and Poultry
Food and the environment, Food security, Food processing
Integrating Ruminant Livestock and Cropping Systems
Aquaponics, Harnessing Soil Biology for Healthy Crops
Permaculture Design and Site Assessment for Small-scale Production
Organic Solutions: Fruit Production
Agri sales -Tools and Strategies for Online Sales and Direct Marketing
Possible Exhibitors
Agri Farmers with their products
Exhibitors
Processing businesses
Locally made products
Livestock businesses
Speciality tools, equipment and technology for agriculture
Irrigation and water system providers
Plant Nurseries
And Everyone involved in Agriculture