Stay up-to-date with the latest buzz in the global music scene! Check out our August news recap for all the updates on Arijit Singh, Taylor Swift, Shreya Ghoshal, Rihanna, and other international stars.
Arijit Singh Is Now Spotify's Third Most Followed Artist
Arijit Singh, the musical sensation from India, has achieved a remarkable milestone by surpassing global artists such as Taylor Swift, Billie Eilish, and Eminem. This achievement has secured him the coveted position of the third most-followed artist on Spotify, solidifying his presence on the international music scene.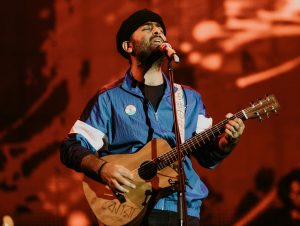 Notably, Arijit has even outshone prominent figures like Drake, The Weeknd, Rihanna, and Adele on the Spotify charts, a testament to his undeniable influence. This feat is not merely a coincidence but a result of his prolific song releases, particularly over the past eight months.
Arijit Singh's recent musical ventures showcase his unparalleled talent and creativity. His most recent endeavour involves lending his soulful voice to a romantic track for the legendary Shah Rukh Khan. The song titled « Chaleya » is a captivating piece featured in the upcoming film « Jawan. »
He lent his voice to Ranveer Singh in the movie of Karan Johar's romantic comedy « Rocky Aur Rani Kii Prem Kahaani. » The album boasts a diverse range of tracks, from the timeless romantic ballad « Tum Kya Mile » to the lively retro dance track « What Jhumka » and the poignant composition « Ve Kamleya. » Arijit's versatile vocals breathe life into each of these songs, adding depth to the film's musical backdrop.
Mark your calendars for an extraordinary event as Arijit Singh arrives in Mauritius on October 29, 2023. Taking the stage at the Côte d'Or Sports Complex at 17:30, Arijit Singh is set to deliver an exceptional live concert. With over two hours of enchanting musical performances, this event promises an unforgettable experience for all music enthusiasts.
Click here to book your Tickets on Otayo Now!
Taylor Swift's The Eras Tour: Possible Upcoming Documentary Release?
The Pop star we all adore and admire might be giving us the ultimate treat: a documentary that unveils the magic behind her iconic ERAS Tour.
Rumours are swirling faster than Taylor's dance moves on stage, and it seems like our favourite singer might just be gracing the big (or small) screen once again. We've all marvelled at her stunning performances on the ERAS Tour, but what if we told you that you could be treated to an exclusive backstage pass, all from the comfort of your own couch?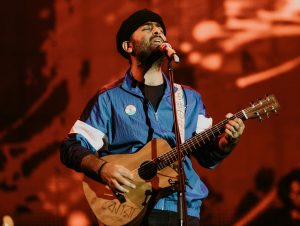 TMZ (U.S. tabloid news outlet) has ignited the excitement by reporting that the presence of camera crews at her concerts might just be the breadcrumbs leading to an upcoming documentary.
Moreover, some fans confirmed on social media that for the opening night, people were not allowed to have anything with a brand name and logo on their drinks and they were also given plastic cups to hide the logos, which is alluding filming could be in progress.
While we're here gushing over the possibility of a new documentary, Taylor Swift has yet to confirm whether the camera crews are indeed capturing her journey for the silver screen. Is it all a clever ruse to keep us Swifties on the edge of our seats? Or are we about to be gifted with a documentary that will be the talk of the town?
Only time will tell, but one thing is certain: Taylor Swift loves surprising her fans, which could be the ultimate surprise!
As the rumour mill churns and anticipation builds, Swifties worldwide are on the edge of their seats, waiting for an official announcement that could set their screens ablaze with Taylor's charisma and charm.
Shreya Ghoshal Bags Her Fifth National Film Award
Great news for fans of the talented Indian singer, Shreya Ghoshal! She recently won her fifth National Film Award on August 24th, achieving a remarkable milestone in her career. The prestigious Best Female Playback Singer award was bestowed upon her by the esteemed jury of the 69th National Film Awards for the song 'Mayava Chayava' from the movie 'Iravin Nizhal'.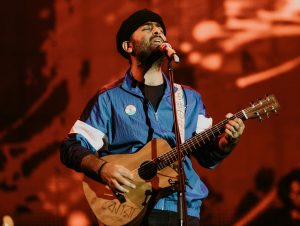 Known for her captivating melodies, Shreya Ghoshal holds a special place as one of India's top vocalists. With every song she delivers, she brings a unique magic that enchants listeners. From her first National Award in 2003 for 'Bairi Piya' in 'Devdas' to subsequent wins for 'Dheere Jalna' in 'Paheli' and 'Yeh Ishq Haaye' in 'Jab We Met,' her journey has been a testament to her musical brilliance.
In 2010, Shreya achieved a rare feat, clinching two National Awards for 'Jiv Dangla' in the Marathi film 'Jogva' and 'Pherari Mon' in the Bengali movie 'Antaheen.' With this recent achievement, Shreya Ghoshal continues to shine as a musical luminary, creating melodies that resonate with audiences across the nation and beyond.
On the same day she was officially announced as a Winner, Shreya Ghoshal took to social media to thank A. R. Rahman, her Director and fans for their contribution and continuous support.
Rihanna Welcomes Baby No. 2
Global music sensations Rihanna and A$AP Rocky have recently become parents for the second time. The couple welcomed their baby boy into the world on August 3 in Los Angeles, United States. While the name of their new bundle of joy has not been officially announced yet, fans around the world are eagerly awaiting more details.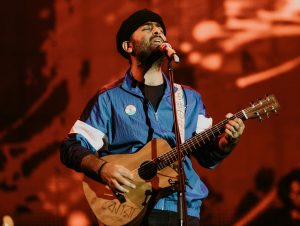 Despite the couple's immense popularity and media attention, they have managed to keep the details of their pregnancy and the birth well-guarded. Rihanna, known for her social media presence, chose not to share any information about her pregnancy until February 12, when She revealed her baby bump during her Super Bowl Half-time Show performance.
Rihanna and A$AP Rocky have always been notoriously private about their personal lives. Even before the birth of their first child, a 15-month-old boy named RZA, in May 2022, the couple chose to keep their family matters out of the public eye. This commitment to privacy extends to their children, as they have not shared much information about them with the public.
While some may find this secrecy unusual in the age of social media, it is a testament to the couple's desire to protect their children's privacy and ensure a normal upbringing.
With the arrival of their second child, Rihanna and A$AP Rocky have once again captivated the world's attention. As we celebrate this joyful moment, even though the name of their baby boy is still unknown, let's extend our wishes for their abundant happiness and fulfilment throughout their parenthood journey.
Britney Spears And Sam Asghari Part Ways After 14 Months Of Marriage
Love stories often unfold like chapters in a captivating novel, and the latest chapter in the saga of Britney Spears and Sam Asghari has left fans surprised and intrigued.
Recently, the world learned that the pop sensation and her beau, Sam Asghari, were heading down separate paths after a mere 14 months of marriage. This unexpected turn took an even more dramatic twist when Asghari filed for divorce, citing those infamous « irreconcilable differences. » He even demands spousal support and his attorneys' fees to be paid.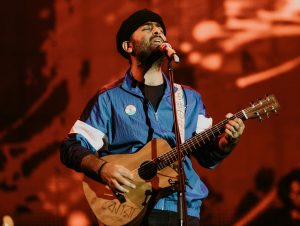 Yet, rewind to 2016, and one can find the origin of their romantic journey, which now appears to have reached an unforeseen crossroads.
A source even confirmed that Sam Asghari is even threatening to go public with extraordinarily embarrassing information about Britney Spears if he doesn't get paid.
Spears has chosen to maintain a veil of silence regarding the reasons behind the separation. However, eagle-eyed fans caught wind of a cryptic Instagram post from the pop star on the day the news broke, where she shared a simple yet enigmatic message, « Well…this is 40. » A statement open to interpretation, leaving many wondering about the deeper layers of significance it might hold.
This isn't Spears' first rodeo when it comes to the intricacies of marriage. The pop icon's love life has made headlines before, notably in her fleeting 55-hour marriage to Jason Alexander in 2004 and her more high-profile union with Kevin Federline from 2004 to 2007.
Cardi B Will Not Face Charges In Connection With The Microphone-Throwing Incident
Rapper Cardi B made headlines yet again as she hurled a microphone at an unruly audience member during a recent performance at a Las Vegas beach club (US).
The incident, which took place a few months ago, was caught on cell phone video and quickly went viral, showcasing the rapper's unfiltered reaction to a disrespectful act.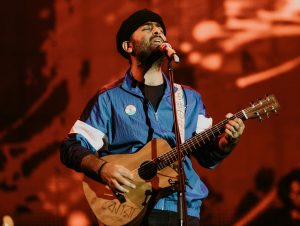 As the beats of her 2017 hit « Bodak Yellow » reverberated through the venue, Cardi B commanded the stage with her signature energy. However, the performance took an unexpected turn when an unidentified fan threw a liquid at the rapper mid-song. In a moment of both shock and rage, Cardi's face twisted in disbelief before she unleashed her response – a forceful mic throw that sent shockwaves through the audience and the internet alike.
The concertgoer claimed to have been struck by the hurled microphone and subsequently filed a battery report. The Las Vegas police swiftly launched an investigation into the incident, casting a cloud of uncertainty over the rapper's actions.
On August 3rd, the announcement came that Cardi B would not face charges related to the mic-throwing incident. The Las Vegas police, after their thorough investigation, cleared the rapper of any battery charges. The decision marked a definitive conclusion to the dramatic saga that had unfolded on stage.
Selena Gomez Broke Her Hand
Pop sensation Selena Gomez shared some unexpected news with her fans. Amid the much-anticipated release of her latest song, « Single Soon, » the multi-talented artist revealed that she had broken her hand and subsequently underwent a surgical procedure.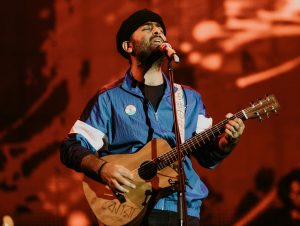 The revelation came when Gomez responded to a fan's post on August 26th, opening up about her recent medical ordeal.
« Broke my hand and had surgery, » she commented candidly. Yet, what caught the attention of many was her follow-up statement,
« I don't care about selling anything. I'm just happy to make music with my friends. »
What's truly remarkable is Gomez's unwavering dedication to her craft, as she made it clear that her passion for music far outweighs any concern for commercial success. These words not only showcase her genuine love for her art but also emphasize the profound connection she has with the creative process itself.
Selena Gomez's candidness about the situation and her focus on creative expression over commercial gains underscore the authenticity that sets her apart.
Armaan Malik Got Engaged
Extraordinary Indian Singer Armaan Malik, known for his soulful melodies, has sent ripples through social media with the revelation of his romantic engagement. The talented singer, renowned for his hits like « Wajah Tum Ho » « Bol Do Na Zara » and « Kuch To Hai » took to social media to share the exciting news of his engagement to Aashna Shroff, a prominent social media influencer and Indian fashion and beauty blogger.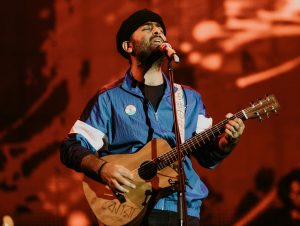 Armaan Malik revealed to his followers on social media that he has taken the next step in his relationship with Aashna. The couple's journey to forever was marked by a series of romantic pictures that left fans swooning over the couple's love story. In one particularly heart-melting picture, Armaan can be seen down on one knee, presenting a dazzling ring to his now-fiancée Aashna.
Armaan's caption for the post, « And our forever has only just begun, » encapsulates the profound commitment and excitement that the couple shares as they embark on this new chapter together. The comment section of the announcement post quickly turned into a virtual celebration, with followers expressing their happiness and showering the couple with love.
Armaan Malik's rise to fame was marked by unforgettable tracks that resonated with listeners on a profound level. His song « Main Rahoon Ya Na Rahoon, » featuring Emraan Hashmi and Esha Gupta, struck a chord with audiences and solidified his position as a gifted vocalist and performer.
Kumar Sanu Returns As Judge On Indian Idol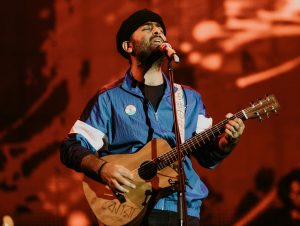 The iconic Kumar Sanu is making a refreshing return as a judge on the widely acclaimed show, Indian Idol season 14. Having previously graced the judges' panel a few years ago, his reentry is eliciting a chorus of approval from fans. The announcement of the new judges and host roles has sparked a wave of excitement, as viewers have been vocal about their longing for new perspectives in the reality show.
The anticipation for this shift has been palpable, with Shreya Ghoshal and the seasoned Vishal Dadlani joining the panel, the expectations for this season of Indian Idol have reached a crescendo. The previous season, an undisputed hit, forged deep connections between the audience and the contestants, rendering the winner's selection an arduous task.
Kumar Sanu's resurgence as a judge definitely guarantees that the stage will be set for a musical chapter, promising to resonate with audiences just as profoundly as before.