A Nostalgic Journey through Bollywood's Golden Tunes
Bollywood living legend Lucky Ali is all set to create magic in Mauritius as he gears up for his first-ever live concert on August 6th at the Trianon Convention Centre. The event, titled « Reviving The Golden Tunes, » organized by Showtime Mauritius, promises to be an unforgettable night, with Lucky Ali singing his timeless hits that have left an indelible mark on the hearts of music enthusiasts worldwide.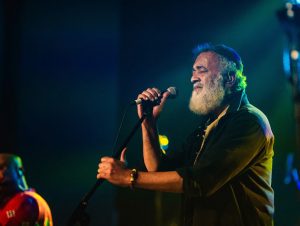 « Old is gold! » says Nagillen Narrainen, the marketing manager of Showtime Mauritius. « For our first concert, we wanted to make a mark. And bringing Lucky Ali was a heartfelt choice. We were won over by this living legend currently on tour, who carries the essence of bygone eras, filled with nostalgia, emotions, and captivating storytelling. We desire to offer the fans in Mauritius an experience that resonates with the same level of enchantment and wonder. »
Indeed, Lucky Ali's journey in the music industry has been remarkable, making him an influential figure in the Indipop genre. His soul-stirring melodies draw inspiration from the depths of his heart, resonating with people of all ages.
Lucky Ali's Golden Tunes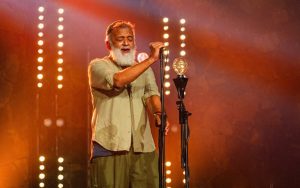 Timeless classics such as « Jaane Kya Dhoondta Hai, » « O Sanam, » « Ek Pal ka Jeena, » and « Na Tum Jaano Na Hum » still mesmerize and inspire the current generation, evoking a deep sense of nostalgia for treasured memories. These golden songs hold an enduring charm that transcends generations.
Lucky Ali's charisma on stage is unmatched. With a velvety and soothing singing voice, he effortlessly connects with the audience, taking them on an emotional journey through his musical career.
One of Lucky Ali's trademarks is his mastery of the guitar. The instrument becomes an extension of his soul as he strums and sings, weaving stories of love, longing, and hope. His acoustic renditions of popular songs add an extra layer of depth to his performances, making them even more captivating and heartfelt.
"Tremendous Excitement"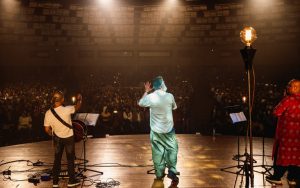 Mauritians eagerly await Lucky Ali's debut performance, marking a milestone event as the Indian music legend graces their shores for the first time. « Tremendous excitement from the public, » says Nagillen Narrainen, the marketing manager of Showtime Mauritius, "as Lucky Ali's soulful songs deeply influence generations in Mauritius".
Young and talented Sayli Kamble will open the show, paving the way for Lucky Ali's grand entrance. Sayli Kamble is a promising young artist who made her mark on the Indian Idol show season 12. With her remarkable talent, she began her journey on the Amul Voice of India show before getting signed with the Himesh Reshammiya label.
The concert promises to be an emotional rollercoaster, celebrating the nostalgia that Lucky Ali's music evokes. « It will be a truly enchanting occasion, a heartfelt tribute to our elders, parents, and grandparents, celebrating the timeless oldies songs while harmoniously bridging the gap between youth and wisdom. Lucky Ali will serve as the conduit between generations, crafting an unforgettable experience, » concludes Nagillen Narrainen.