The Mauritian Sega, the most widespread and enthusiastic performing art on the island, is both a music and dance that emanates liveliness and pure joy. The music's African origins is mixed with hints of Caribbean Calypso and Latin American conga and rumba. The emblematic Sega is performed everywhere- on the beach, during family events, or even formal parties; in private or in public.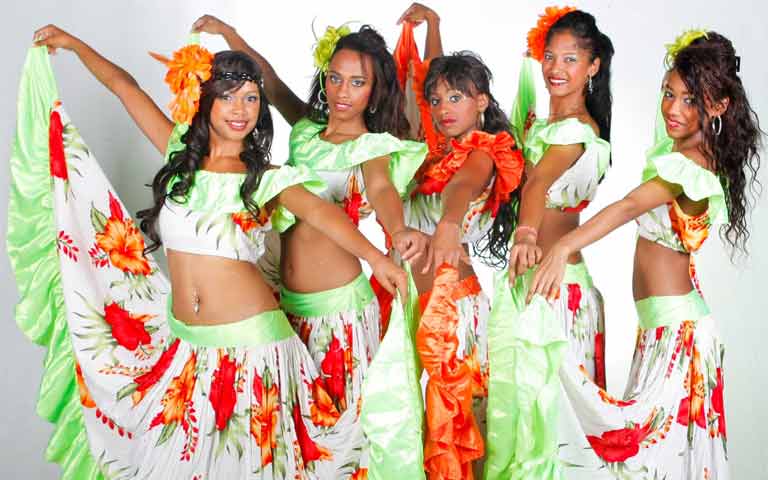 The Mauritian Sega is sung with increasing rhythm, and this lures dancers to move their body along with the musical percussion. The Sega dance is a simple bodily movement whereby the feet are slided without being lifted at any time. The reason behind is that it was originally performed on sandy beaches, which prevented complex dance steps.
The importance of Sega in Mauritius
More than just a performing art, the Mauritian Sega is also a means to express sorrows and miseries, along with an urge to overcome them. Additionally, it is an assertion of an individual's will to be joyful and full of life. The villagers' nostalgic heritage depicts the sorrows and delights of fishermen and peasants.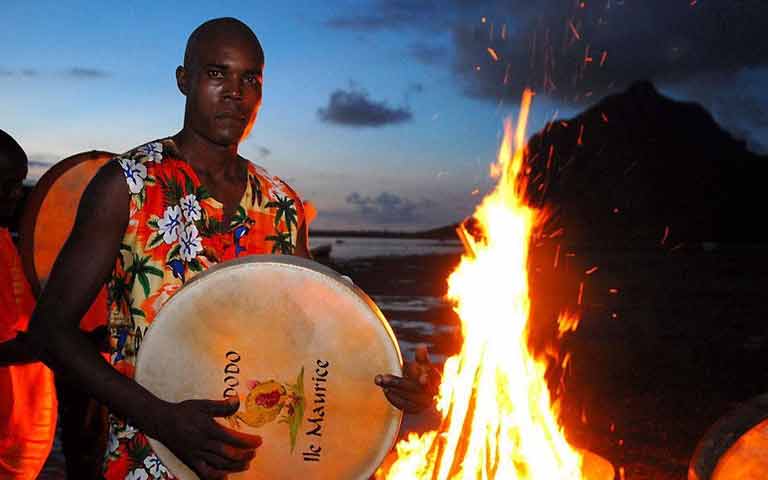 In today's epoch, the Sega represents a form of entertainment for every Mauritian. It eliminates class and cultural differences, and encourages intercultural contacts while also uniting dissimilar groups of Mauritian heritage. In turn, this illustrates the multicultural facet of Mauritius.
3 main Sega instruments
The Ravanne
Carved from hogwood, the backbone of Sega called Ravanne, is a wooden circular instrument with goatskin stretched on top.
The Maravane
The rectangular box filled with seeds or sand is shaked at a preferred rhythm in order to support other instruments and the singer.
The Triangle
Another key instrument is the triangular metal piece that is struck with an iron rod to produce a tinkling sound.
The Mauritian Sega Attire
Reminiscing the ancestral attire, sega dancers typically wear bright floral clothes. For women, a maxi skirt and matching petticoat is a given, while men usually wear colourful shirts paired with rolled up pants, and complete the look with a straw hat.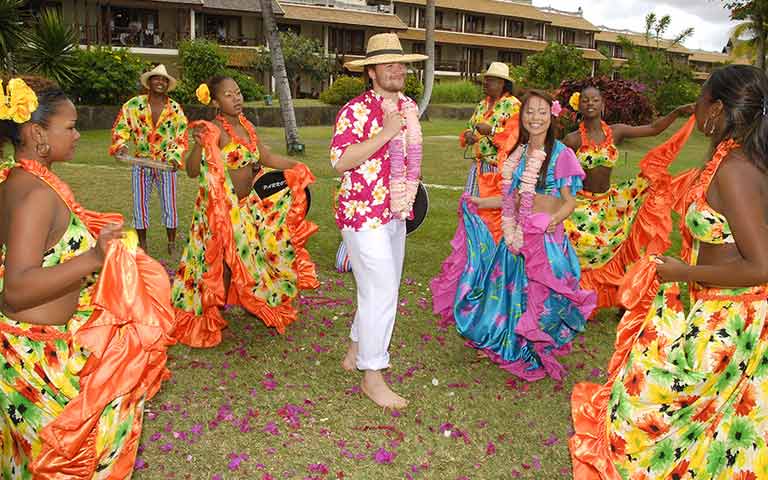 The Sega Dance
As stated, it is a simple dance with repeating steps. An elaborate description of the Sega dance would start with the man standing, hands placed on the hips. While he waits for the woman to approach him, he moves his hips to the rhythmic percussion, and waves out a coloured handkerchief.
Once face to face, both partners start swaying the hips gently to a rather slow tune. But as the tempo increases, the hip sways becomes faster and faster, and other dance steps are introduced such as bending of the knees to lower the body to the floor, while maintaining the mandatory hip movements.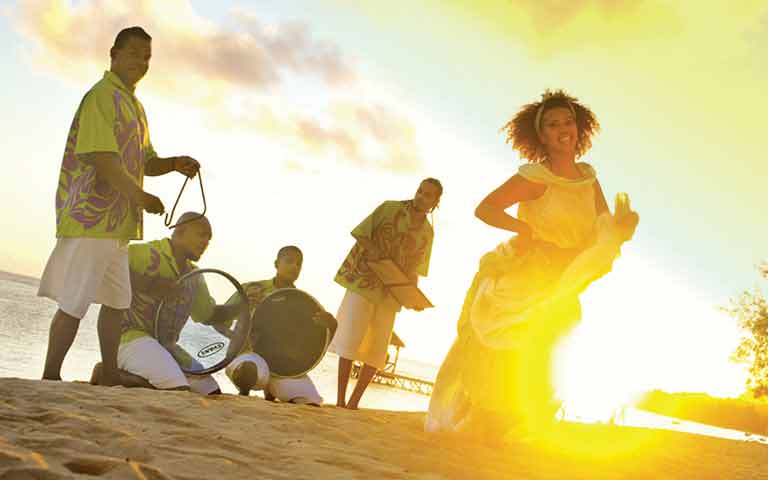 Even though it might be tiring and get you all sweaty, it is definitely thrilling and exciting. You won't be able to inhibit the vibrant energy flow that animates your body.
Should you happen to be at a sega show, feel free to jump on the bandwagon for an unforgettable experience!
Read more about the evolution of music in Mauritius, including the rise of Sega variations like Seggae, Sega Tamil and Bhojpuri at https://www.otayo.com/blog/post.php?link=how-mauritian-music-evolved