Ti Frere, was born April 22, 1900 under the name Jean Alphonse Ravaton and essentially created one of the most popular music genres in Mauritius, Sega. He also laid the foundations which lead to the creation of the widely popular music genre – Seggae, that the legendary artist Kaya is famously known for. With his multilingual singing talent in Mauritian Creole, Malagasy and Bhojpuri, Ti Frere touched the hearts of many locals and internationals and it is how he gained the title of "the father of musical heritage of the Indian Ocean."
With his father being a singer, he was essentially born into a musical family and having a parent so passionate about music brought him to be the man he is known to be today. In a village heavily lacking in folklore or local talent, Ti Frere was the spark most of the residents did not know they needed as he understood that the poor Creoles of Mauritius did not have much to enjoy and dedicated his time to bringing enjoyment to the people through his songs. During the local Saturday night gatherings, Jean would ring in songs that lifted the atmosphere of the rather dull get togethers and had people dancing and singing all night long – blending together music and dance to create art.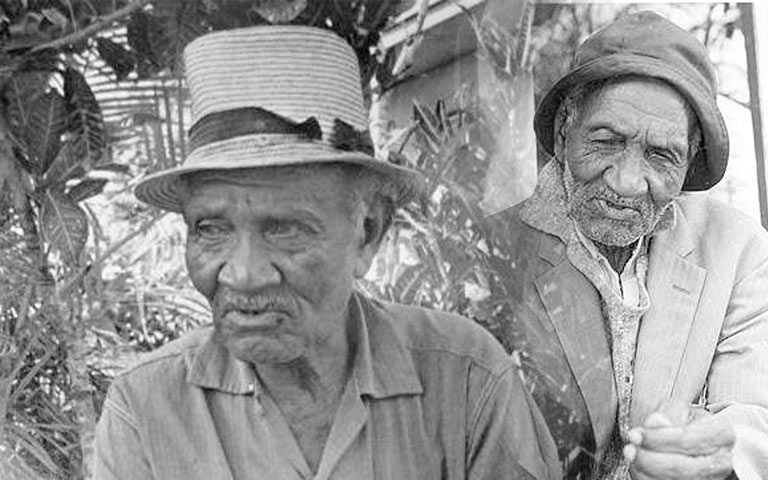 He released his first song 'Tamassa' in 1925 but it was not widely received because sega was still unknown to most Mauritians. As time went on, his music was being heard across all the Indian Ocean islands and by 1960, he had a heavy influence on the type of music people were listening to.
However, he did not reap the rewards for his efforts as he continued living in poverty and struggling to get by with small time jobs here and there all the while songs like 'Papitou' and 'Anita' were being sung all around the islands. It really is an injustice if you think about it and he did end up blind in the later years of his life. He died in 1992 at the ripe age of 92, having made such an influence to Indian Ocean music.
For a man as prominent in history as Ti Frere is, he lived a penniless life never enjoying the fruits of his labor. We'd like to assume that this is what happens when someone is passionate about their music and he will forever be stapled in Mauritian history as the King of Sega.
If you'd like to be transported back in time and relive the Sega of the yesteryears, then be sure to attend SEGA DAN VILAZ. Désiré François, one of the most popular singers of Mauritian sega, invites you to enjoy live his unforgettable songs along with the hits of Cassiya: Dipain Griyé, Ti Madame la, Travayer, Le Morne, and Rev nou Ancetres, among others.