The origins of theatre on the island can be traced back to the colonial period. Over the years, the islanders have had the unique opportunity to discover a series of international works including a repertoire of classical European plays and Italian Opera.
Mauritian Theatre seeks to showcase local talent by offering youngsters a space to thrive and share their creativity. Theatre is not only a form of entertainment but also a means of social and cultural communication for young Mauritians. To emphasize this belief, artists offer fresh takes on classical works by using Mauritian creole to add their own personal touch and help make the work resonate on a more personal level with the audience. Spectators are often incited to cooperate with actors on stage and help make plays more immersive and interactive.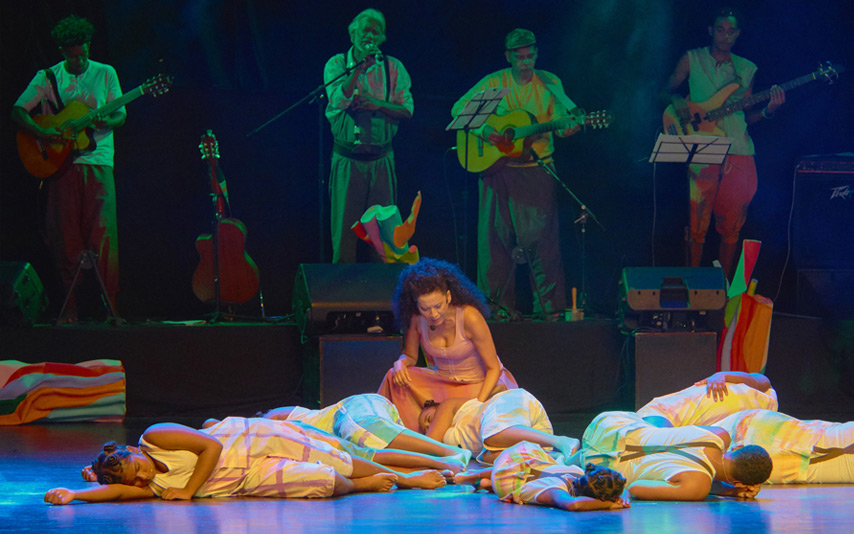 List of Theatres in Mauritius
Port Louis Theatre
The first British Governor of Mauritius, Sir Robert Farquhar, opened the Port Louis Theatre in 1822 , some ten years after British colonisation. The Theatre, provided a home for theatrical art in Mauritius throughout the nineteenth and twentieth centuries, and was also one of the first theatres to be built in the southern hemisphere.
Mauritian artists and international troupes would regularly frequent the theatre to enjoy plays and opera, including representations of popular European works such as La Bohême, The Barber of Seville, Il Trovatore, Rigoletto and Aïda.
In 2008, the theatre closed it doors due to its poor state and renovation began earlier this year.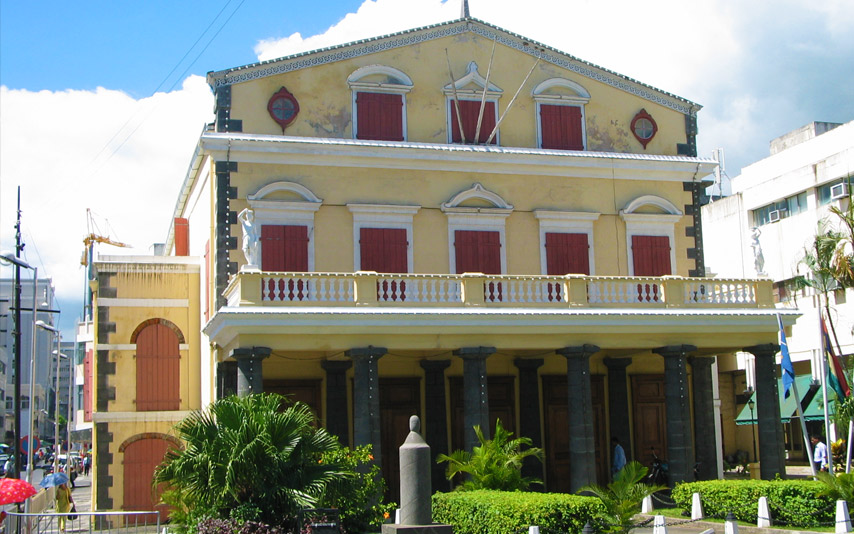 The Plaza Theatre – Rose Hill
The Plaza Theatre was built by local authorities in 1927 following a petition from the inhabitants, requesting its construction to cater to the cultural needs of the rapidly growing population at the time.
The first performance on the Plaza stage occurred in 1934, when a local company, the Mauritius Dramatic Club, started performing plays from the English-speaking repertoire including Shakespearean dramas, comedies and other interesting works. It was not long before productions were done in several different languages: French, Mauritian Creole, Hindi and other Mauritian languages.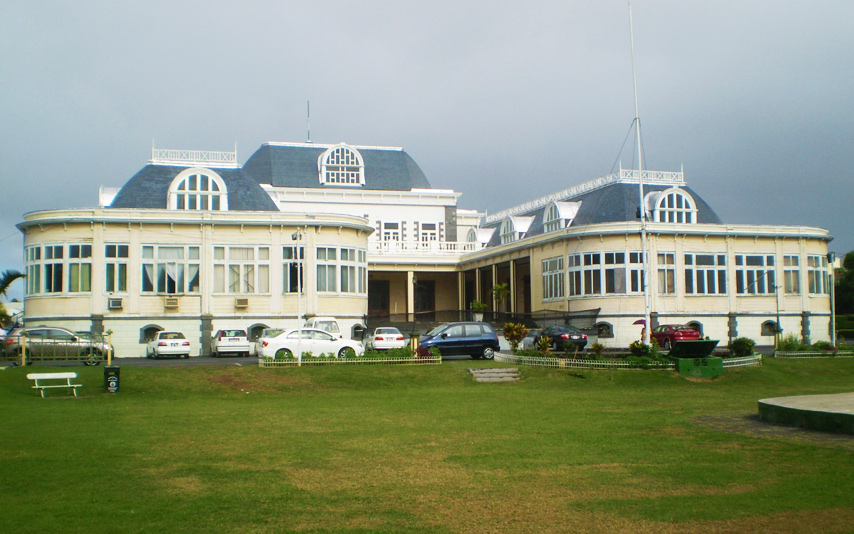 Theatre Serge Constantin – Vacoas
The Serge Constantin Theatre, formerly known as Trafalgar Hall or also as Garisson Hall, was originally part of the military compound of the British, during their stay in Mauritius.Prior to its renovation, Trafalgar Hall was an old wooden building located at corner St Vincent and Farquhar Road, Vacoas. It is one of the few Government Institutions, that promotes local culture.
In 2015, the Serge Constantin Theatre finally re-opened after undergoing a six-month renovation. in addition to an improved audience viewing experience, comfortable seats and an air conditioning system was also added. The venue is dedicated to promoting theater and related activities, as well as music, film and much more.
Sapsiway Theater – Roches Brunes
The small theatre of Sapsiway came into being Trup Sapsiway, when the drama troupe decided to have their own space to produce their own work. An old shop on Rue Mère Térésa in Roches-Brunes was transformed into a small theatre, thanks to the resourcefulness of Gaston Valayden, the director of the troupe and owner of the premises.