And the Mauritian Festivals scene is the brightest it has ever been in 2020, with more choice and more events – From well-established festivals like Dreamers to brand new ones like the Nuit Blanche Sundowner, this year's selection is as diverse as ever.
We have handpicked the best for you and curated a comprehensive list of line-ups, ticket info, and schedules for you to learn more about the hottest music fests in Mauritius.
Check out our list of the best festivals in Mauritius to kick off the summer party season
---
Burna Boy Live in Mauritius
The Grammy nominated Nigerian singer and songwriter, Burna Boy will be performing live in Mauritius the first time ever!
African Giant. That's the title of Burna Boy's much acclaimed latest album, but he's also justifiably used the words to describe himself – he's a superstar, not in only in his homeland Nigeria but all over the world.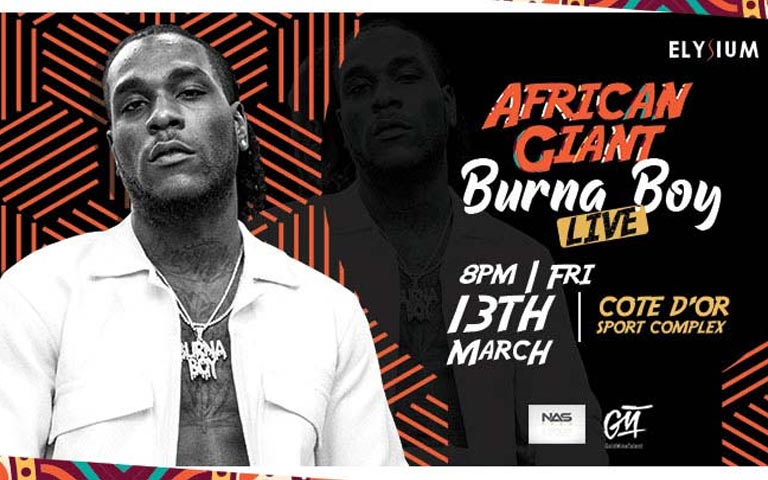 His 2013 studio debut L.I.F.E., released on Lagos label Aristokrat, was heavily influenced by pan-African sounds and marked him out as one to watch in Nigeria. Subsequent releases have continued to build on his distinctive musical identity, a blend of Nigerian music, dancehall, rap and R&B, sung in English, Pidgin, Igbo and Yoruba.
His Afro-fusion music is essentially a blend of afrobeats laced with R&B and reggae – a style that has gone to win the hearts of masses, resulting in an appearance at Coachella, a sold-out Wembley Arena in London and a sold-out Partille Arena in Sweden.
Over the years he has also collaborated with a wide range of artists such as Lily Allen, Dave, Major Lazer, Stormzy & Ed Sheeran on the Own It single. Earlier this year he featured on Beyoncé's soundtrack album The Lion King: The Gift.
With the three ticket categories, you get to choose how much of a VIP you want to be:
Normal Tickets
Enjoy a night of grooves with afrobeats, reggae and Pan-African vibes
VIP Tickets
Not just the title of a VIP but also get to enjoy the experience from up close
Distinguished entrance
Placement: In front of the stage
VIP bar
Private health corners
Access to the Normal Zone
Partly covered area
VVIP Tickets
The most exclusive and best possible experience you can get.
Distinguished entrance and welcome
1 welcome cocktail
Stunning view of the stage
Champagne bar
Private WC
Limited seats
Access to VIP and Normal spaces
Covered area (in case of bad weather)
Get your tickets here: https://otayo.com/burna-boy-en-live-a-l-ile-maurice
---
The Temple of Light
After the massive success of The Mystik Garden, due to overwhelming requests, Secret Models is back again with another heavy lineup event for The Temple of Light featuring the legendary Nick Warren, techno lord Victor Ruiz, and psytrance prince Blastoyz.
Inspired by the actual historical location, the backdrop and theme of this event will be heavily relying on the artists' new albums and various music styles they will bring on stage.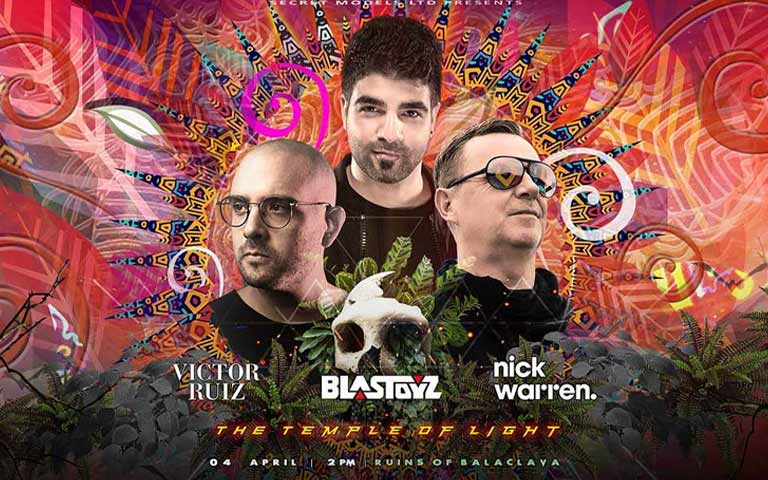 From dark melodic techno to EDM and psytrance, this show will be an excellent treat for music enthusiasts and those who have been attending our festivals since the last half-decade.
Choose your preferred experience of a music fest with the following options:
Normal Tickets
For those who just want to groove to the music
VIP Tickets
For those who want a more wholesome experience, the VIP tickets offer
Direct and exclusive access to the venue
Access to the Normal zone
Premium exclusive parking inside venue
Meet & Greet with artists + Autograph sessions
Access to the Party Pit zone on stage with the DJs
Dedicated bar manager & hostesses
Exclusive area behind the stage for the VIP Area
Exclusive bar in the VIP Area
Secured lounge with security agents
Premium exclusive gifts & bottle deals
Get your tickets here: https://otayo.com/templeoflight
---
La Isla 2068 Festival
La Isla 2068 is an annual music festival showcasing new trends with a communal and educational element. The third edition presents a brimming lineup that features popular artists from South Africa, Europe and Reunion island, along with rising Mauritian talents. The Pop – Electro – Fusion artists will be revealed over the coming weeks.
To get the full festival experience, opt for the PAX 99 ticketto have access to the new 'PAX 99' designated area of the music festival including the main pathway to the castle and the second stage in partnership with Konpoz to Lamizik (a music competition hosted by the Attitude hotels).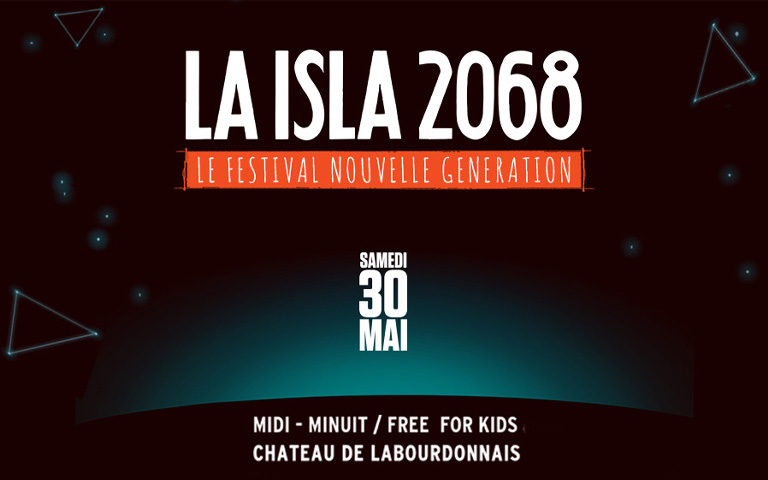 LA ISLA 2068 also features an XXL live painting space, and social-educational collaborations with 'Vent d'un rêve', 'L'école d'alphabétisation de Fatima', and other NGOs on the island. In total, more than 200 children and educators from these NGOs are invited to the festival.
Get your tickets here: https://otayo.com/la-isla-2068-festival
---
Nuit Blanche Sundowner at Sugar Beach Resort
The Soirée Blanche concept, created in the south of France by Eddie Barclay, is coming to Mauritius on Saturday 18th April 2020 at the 5-star hotel – Sugar Beach Resort.
It's a mix of a Chic Party and the best Music of the 80's to the 2000's – Nuit Blanche invites stylish guests, dressed in white, to have a fun time in a luxurious setting from 16h00 to 23h30.
The best DJs of this generation along with talented dancers and performers will be performing the popular music of the 80's, 90's and 2000's.
Get your tickets here: https://otayo.com/nuit-blanche-sundowner-sugar-beach-resort