Africa Sustainability Conference Awards 2022 – Award Night
---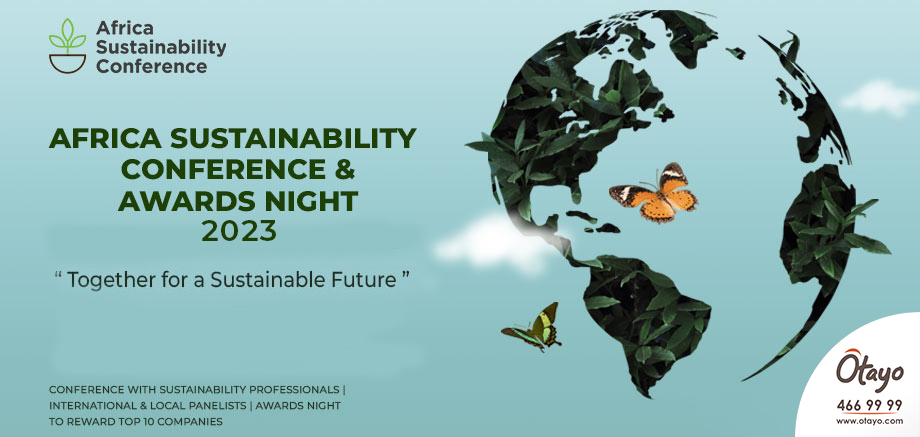 Le Suffren Hotel & Marina
Thursday 24 November 2022
18h00 - 22h30
Conference
---
About the Event: Africa Sustainability Conference Awards 2022 - Award Night
GEvents invites you to the Africa Sustainability Conference Awards 2022 - Award Night on 24 November 2022, at Le Suffren Hotel & Marina, Port Louis.
The award show is the second part of the Africa Sustainability Conference Awards 2022 event; the first being a 1-Day Conference at The Ravenala Attitude Hotel.
This event is a networking opportunity whereby attendees will have the chance for a conversation with international and local sustainability professionals and practitioners to express their opinions and shared visions.
There will be an award show to recognize several projects submitted by stakeholders on sustainability topics to encourage them to progress further towards the SDGs.
The various categories of awards will notably be:
Best Project Implementation
Best Project Team/Leader
Best Sustainable Department
Best Sustainable Organisation
Best Sustainable SME
Best Sustainable Future Project by University student and/or Team
Whether you're from the Banking & Finance sector, Manufacturing & Distribution sector, Tourism & Hospitality sector, Education sector (Universities), Public Institutions, SME or an entrepreneur in the field of sustainability, this awards night will be highly enlightening!
On Thursday, November 24th, come experience this fantastic Award show at Le Suffren Hotel & Marina, and be inspired by the innovative sustainability showcase.
Together for a more sustainable future!
Dress Code : Smart Casual
Note: The 2-Day Pass also includes access to the Conference in light of sustainability in Mauritius at The Ravenala Attitude Hotel on November 23rd, featuring international & local speakers, guest speakers, virtual speakers from various well-known institutions.
To book the Africa Sustainability Conference Awards 2022 - Conference, click here.
Additional Info
By attending this event, you agree to be photographed and /or filmed.
The organiser reserves the right to amend the venue in case of unforeseeable circumstances.
You can print your e-ticket or have it available on your smartphone for scanning at the venue.