Africa Sustainability Conference Awards 2022 – Conference
---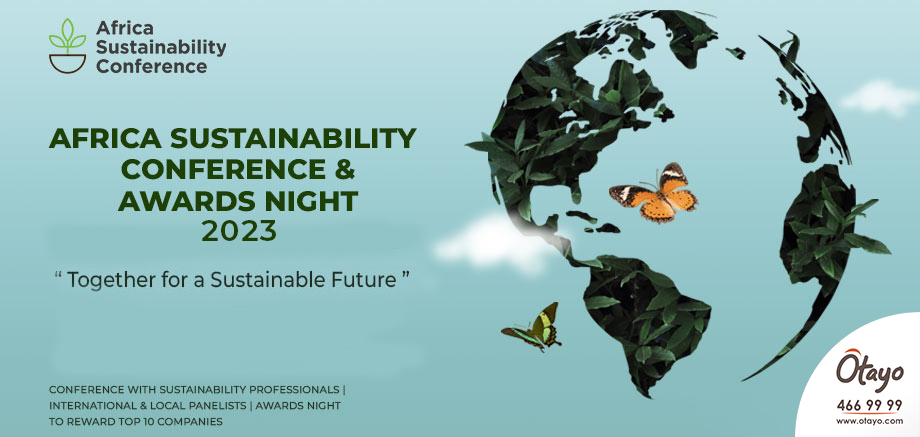 The Ravenala Attitude Hotel
Wednesday 23 November 2022
09h00 - 16h30
Conférence
---
About the Event: Africa Sustainability Conference Awards 2022 - Conference
GEvents invites you to the annual Africa Sustainability Conference Awards on Wednesday 23rd November 2022, at The Ravenala Attitude Hotel, Balaclava.
The Africa Sustainability Conference & Awards 2022 is the flagship event in the field of sustainability in Mauritius. It is a platform where diverse stakeholders discuss on sustainability topics in the light of the pressing issues surrounding Sustainable Development Goals (SDGs) with UN Vision 2030 towards a framework for Africa and Mauritius.
The discussion themes will be focused on:
Banking & Finance
Manufacturing & Distribution
Tourism & Hospitality
Education
This event will provide an updated platform where many international sustainability professionals and practitioners will meet to brainstorm, discuss, and help businesses, individuals, and private & public organisations.
The aim is to stimulate innovative ideas and actionable solutions to make significant progress in the continuation of the work that has already started across Africa to move towards a circular economy.
Moreover, the conference will enhance awareness of sustainable development challenges in the various economic sectors (as mentioned above), particularly the climate crisis, loss of biodiversity, climate fund, and other challenges around SDGs for Africa & Mauritius and the crucial role of education as a key enabler for its successful achievement.
The one-day conference will feature a delegation of international speakers, guest speakers, and virtual speakers from various well-known institutions such as Big Circle Studios, AB InBev Foundation, INVESTEC Africa, UNESCO Chair for Tourism Planning & Sustainable Development, A Future With Elephants (AFWE), Horus Development & Consulting, Earth Heir, circular economy advocates amongst others.
In addition, the conference will bring together a group of prominent panelists and high-level speakers, as well as local speakers from various companies, universities, and public institutions.
Join us at The Ravenala Attitude Hotel on November 23rd!
Dress Code: Formal
Note: The 2-Day pass includes access to the Award Night at Le Suffren Hotel & Marina on 24 November 2022, where stakeholders's projects will be assessed and awarded for respective categories.
To book the Africa Sustainability Conference Awards 2022 - Award Night, click here
You will get to learn about:
Journey towards Sustainable Banking and Financial inclusion through Innovation
Climate action, mitigation, and circular economy
Embedding Sustainability in the Corporate DNA
Making Sustainability an attitude in the Education world
This conference is for who?
Sustainability professionals
Sustainability practitioners
Sustainability Investors
Project leaders
Circular Economy specialists
Climate Change professionals
Banking & Finance professionals
CEOs
Business Leaders
Academia
Additional Info
By attending this event, you agree to be photographed and /or filmed.
The organiser reserves the right to amend the venue in case of unforeseeable circumstances.
You can print your e-ticket or have it available on your smartphone for scanning at the venue.