Anthony Kavanagh À Maurice
---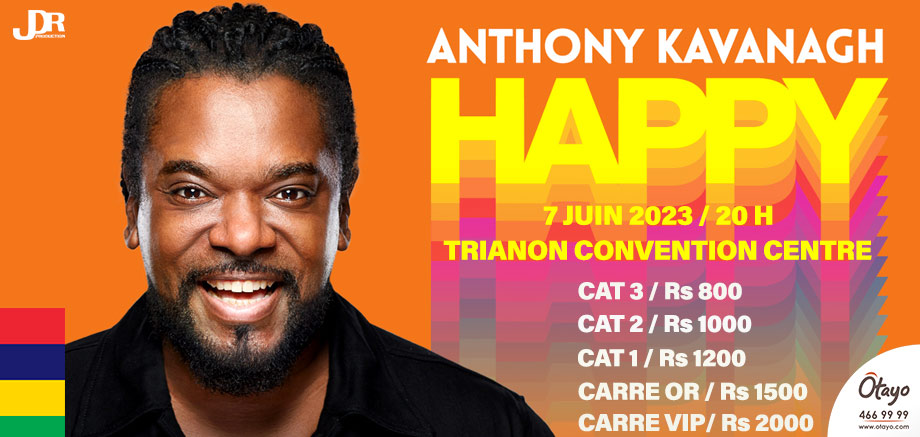 Trianon Convention Centre
Wednesday 07 June 2023
20h00
Spectacle
Seating Plan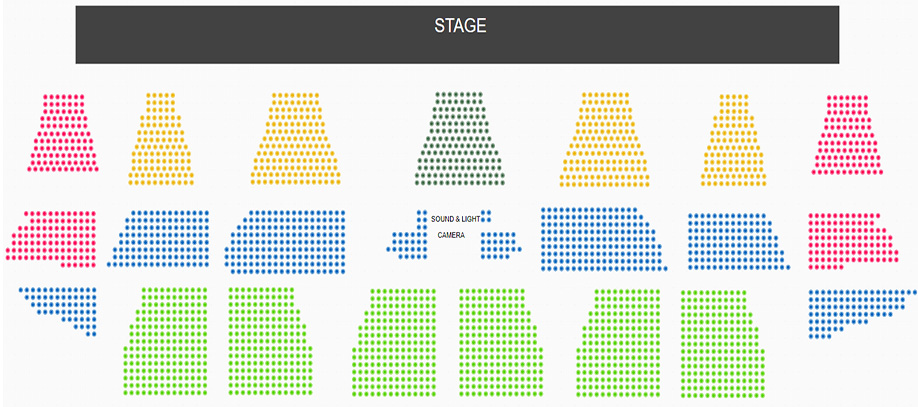 ---
About the event : Anthony Kavanagh À Maurice
JDR Production in collaboration with Virage Productions
Anthony Kavanagh is coming to Mauritius in June 2023! Are you happy? The world has never needed laughter more. He swam across the Atlantic and the Indian Ocean, abandoned his wife, left his children... all to make you laugh, so you'd better be there! Anthony Kavanagh, the multi-talented and energetic comedian-showman, will share with you everything that makes him "HAPPY"!
5 years since you last saw him and his first time in Mauritius, so he has a lot of stories to tell you. One thing for sure, when you come out of his show you will be pumped up and when asked "Are you happy?", the answer will be easily read on your face.
Make sure you are free on 7 June 2023. You don't want to miss Anthony Kavanagh's comedy show, at the risk of having regrets.
Note: VIP ticket holders have a different access to the venue; parking is also included.
About the Artist
Anthony Kavanagh
Born in the suburbs of Montreal to Haitian parents, Anthony Kavanagh made his first steps on stage at a very young age. At 19, he won the prestigious "Auditions Nationales Juste pour Rire" award as the best new francophone comedian in Canada.
He has also moved from radio to television, becoming the youngest talk show host in Quebec. This brilliant comedian has also opened for Céline Dion, Julio Iglesias and Nathalie Cole's concerts.
The young Quebec prodigy has performed his show "Kavanagh" 600 times. As a true showman, he has overturned the codes of the traditional one-man show.
Anthony has also acted in numerous television and film dramas, as well as hosted several prestigious shows. At the end of 2021, he released his first EP "Finally" in Quebec and Switzerland.