Sold Out

Seated Prices
Seated Prices
Seating Plan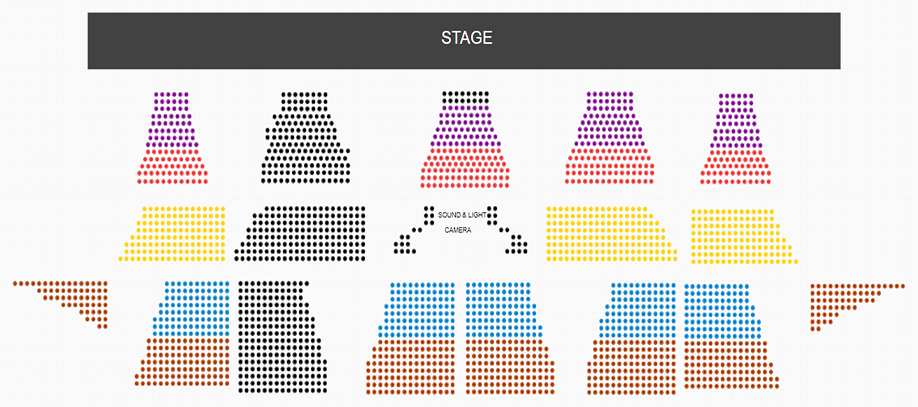 ---
À propos de l'événement : Booder is Back
Booder is coming to Mauritius! Join him for his "Booder is Back" show on 06 November 2022 at the Trianon Convention Centre, where you will cry with laughter!
Booder is Back! A comedy show that will make you laugh out loud, thanks to Booder. His show has been a big hit in France and on November 06, the French-Moroccan comedian will perform at the Trianon Convention Centre at 4 pm, to the delight of Mauritians.
If you are a fan of humour, if you love Booder, you should not miss his hilarious show at any cost!
After his brilliant movie roles in "Neuilly sa mère" and "Beur sur la ville" and the tremendous success of his play "La grande évasion", Booder returns to his first love: the one-man show, for our greatest pleasure...
Be it children, youth, adults or the elderly, Booder's one-man show touches all generations. With his always sharp humour and self-deprecation, he shares with you his perception of life in this "society of good-looking people".
His experience in the artistic field, his encounters, his son, his country of origin, everything is covered. From jokes to improvisation to interaction with the audience, Booder has more than one trick up his sleeve. LAUGHTER GUARANTEED!
So hurry and get your tickets on Otayo for the Booder is Back show, scheduled for November 06, 2022 at the Trianon Convention Centre. And get ready to laugh...really hard!
Note : When booking VVIP seats, you will be allocated one parking space per reservation.
About the Artist
Booder
Mohamed Benyamna, aka Booder, is a French-Moroccan comedian. After graduating with a bachelor's degree in accounting, he decided to change his career path and become a comedian. His pseudonym, "Booder", is a reference to his favourite sportsman, the Moroccan footballer Aziz Bouderbala. Booder has also released his autobiography Un bout d'air in 2020 and is said to have already sold 10,000 copies. Booder is easily recognisable by his petite stature, his atypical physique and his hat. Booder – the comedian of the moment!