Seating Plan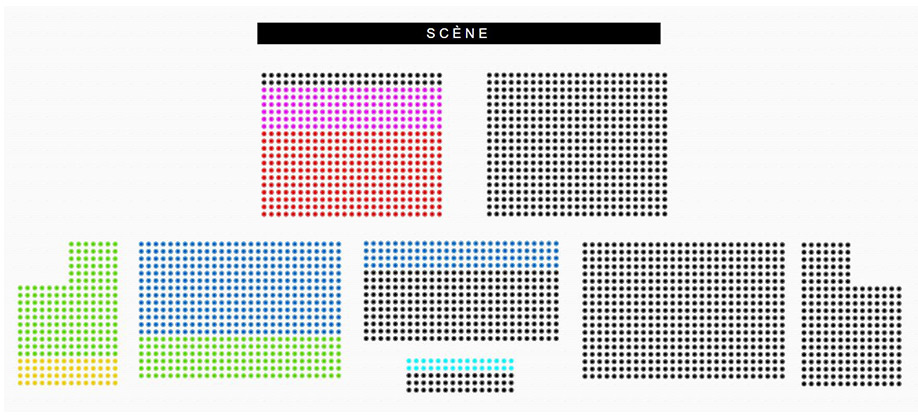 ---
About the Event: Kumar Sanu in Mauritius
Calling all Bollywood lovers!!
Titled the King of Melody, one of Bollywood's most loved veteran singers, Kumar Sanu, will be back in Mauritius for yet another dynamic, romantic, delightful & unforgettable night, where top hits of the 90s & early 00s will rock the crowd at Cote d'Or. Make sure not to miss this once-in-a-lifetime opportunity to cherish a memorable night full of Bollywood hits on Sunday, March 5th 2023.
5 years after his last event in Mauritius, the legendary Kumar Sanu, winner of the Filmfare Best Male Playback Singer Award for five consecutive years & Artist of the Decade at the International Indian Film Academy Awards, will be performing live at the Cote d'Or Auditorium on the 5th of March.
You will get the chance to sing along, maybe even find yourself dancing to catchy songs of the Bollywood music star Kumar Sanu, who has also made it to the Guinness World Records in 1993 by recording 28 songs in a single day!
And in 2009, he was awarded the Padma Shri by the Government of India for his dedication to Indian music & cinema - another huge milestone in his career.
Although he's past the 60-year mark, Kumar Sanu is still a key figure in the Bollywood world and nothing can stop him or his love for music to take over the stage!
Having immortalised his voice in numerous Bollywood blockbusters, he'll now win our hearts at the Cote d'Or Auditorium in March!
Are you looking for great seats and an opulent experience? The 'Kumar Sanu Hospitality Suite' will be your top pick. With access to an unlimited bar, you can enjoy your pre-concert hospitality with colleagues, friends and family before heading down to the seats with a fantastic view.
The bar and a selection of Finger Food will be accessible all throughout the show and you may even have an opportunity to catch up with the main artist. More to that, this option promises ultimate comfort with the luxury padded executive seats - the ultimate way to enjoy this special event of Kumar Sanu.
About the artist :
Kumar Sanu
Kumar Sanu is considered the King of Melody in Bollywood. Kedernath Bhattacharya, his real name, has won several awards and holds the record of five consecutive Filmfare Awards. He is also known to have sung a large number of Bollywood tunes.
In 1987, his film singing career was launched with Jagjit Singh in the film Aandhiyan. He has worked with some of the biggest names in the music industry. His voice has been featured in many films such as Aashiqui, A Love Story and many more. In addition, he has been compared many times to Mohammed Rafi or even Kishore Kumar.