Powerful Praise Incredible Worship 2022 – 10 Dec
---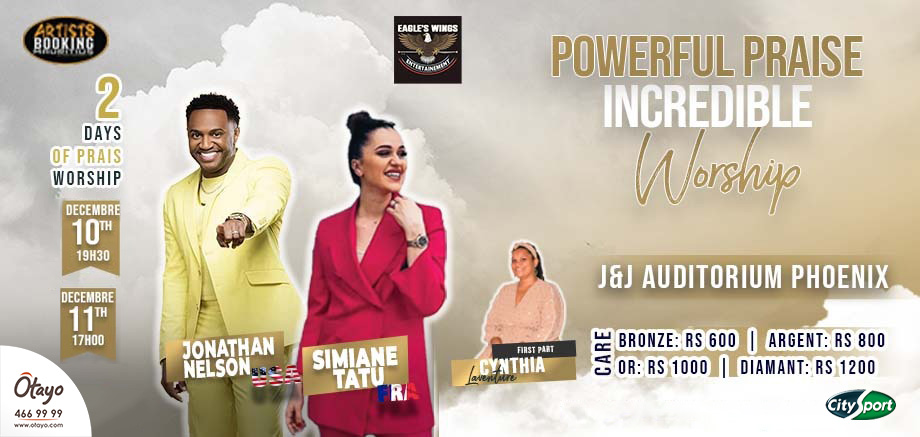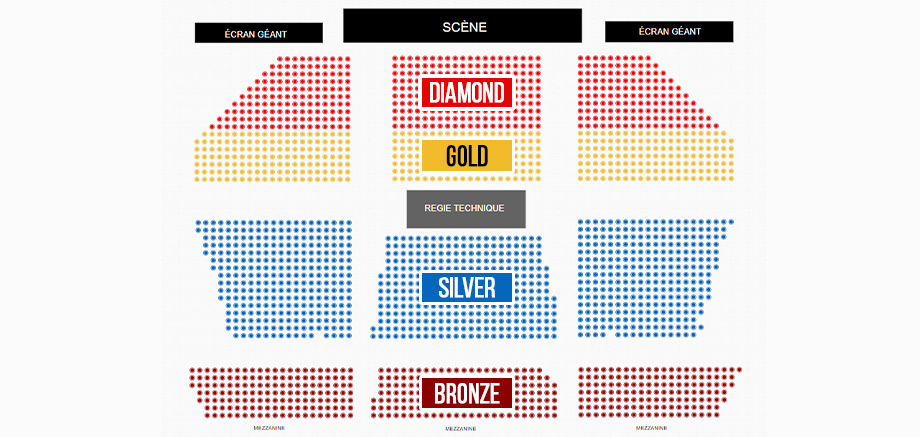 Saturday 10 December 2022
19h30 - 22h00
Concert
Selected tickets have been added to cart
View Cart
---
About the event: Powerful Praise Incredible Worship 2022
Introducing Powerful Praise Incredible Worship 2022 - the long-awaited gospel concert scheduled for December 10th, 2022 at J&J Auditorium, Phoenix. Jonathan Nelson, the gospel music icon, is coming all the way from the United States, for an American-style worship and praise event alongside local artists.
Gospel music is not just music. Gospel music is a prayer song filled with messages of love, hope, and peace. Whether it's pop music, hip-hop or R&B, many famous artists began their careers in a church choir.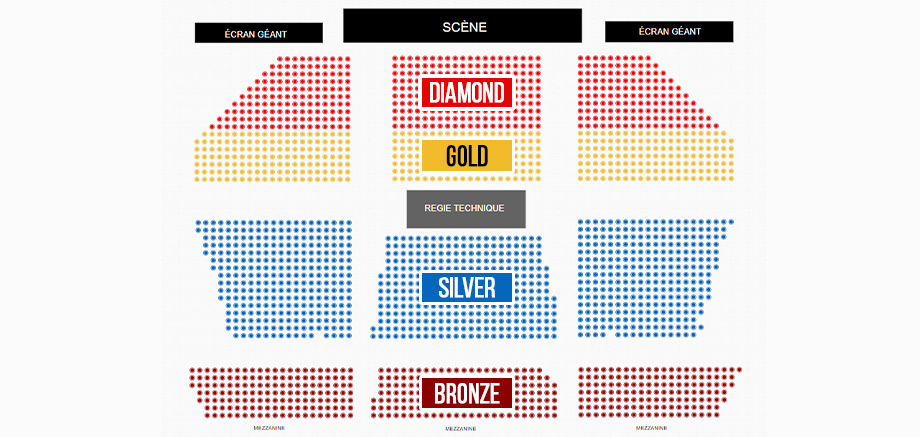 The Powerful Praise Incredible Worship 2022 is therefore an invitation to discover the magic of gospel music and what makes it so unique. Brought to you by Artists Booking (Mauritius) and Eagle's Wings, the event aims to bring you many positive messages, values, strength, faith, and courage through music. So, let yourself be transported by liberating songs, it's time to reconnect to the divine rhythm!
At the concert, the iconic Jonathan Nelson who's coming straight from the United States, will share the message of Jesus Christ through his songs. Jonathan Nelson's nearly two-decade inspirational career has exposed millions of people around the world to the electrifying sound of urban praise and worship music.
Moreover, you'll get to witness the magical performance of the French social media star, Simiane Tatu, who's popular for her enchanting gospel music interpretations on various platforms. Most known as Simiane Music, this gospel artist will dazzle the crowd at the J&J Auditorium.
Mauritian singer Cynthia Laventure and other local gospel singers will also grace the stage for what promises to be an exhilarating concert. You will be able to dance and sing along to the best hits of these talented gospel artists.
No excuses! See you at the J&J Auditorium in Phoenix on December 10th, 2022.
To book the Powerful Praise Incredible Worship 2022 (Sunday 11 December 2022), click here
About the Artist
Jonathan Nelson
Jonathan Nelson was born on November 10, 1974. He was introduced to the path of salvation through his parents at a young age. At a Karen Clark-Sheard performance, Nelson and his friends became backup singers. They later formed the group "Purpose" and as time went on, Nelson had great success with collaborations. After being nominated for a Dove Award in 2009, he accepted the position of Minister of Music at the Faith Centre with Bishop Henry Fernandez Sunrise, Florida, and at Empowerment Temple Church with Dr. Jamal Bryant Baltimore, Maryland. After years of continued success, Jonathan Nelson released albums and singles such as Jesus I Love You, Declarations, Redeemed, I Agree, I Believe, and Anything Can Happen. His impact has extended far beyond Sunday mornings. He has made a name in the world of gospel music.
Simiane Tatu
Simiane Brahy Tatu, also known by her artist name "Simiane Music", is a French gospel artist who is well known on social media. Involved in the worship of God since she was a child, she was baptised at the age of 10 and remains a member of the local church 'La Porte de la Réconciliation'. Although she is fluent in English and French, she also speaks several African dialects, in which she has already interpreted various songs in Ghana, Benin and the Democratic Republic of Congo. She has travelled to over 30 countries to sing and perform as a worship leader.