Salman Ali & Muskaan Khan Live In Concert Mauritius
---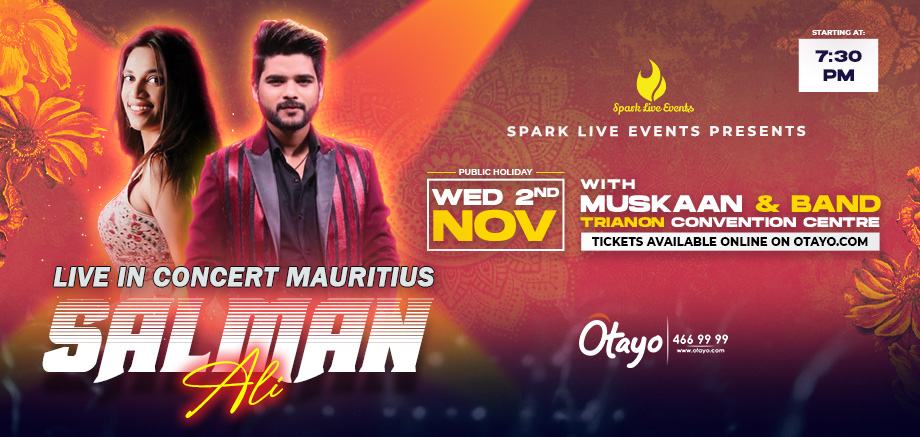 Trianon Convention Center
Wednesday 02 November 2022
19h30 - 22h00
Concert
Seating Plan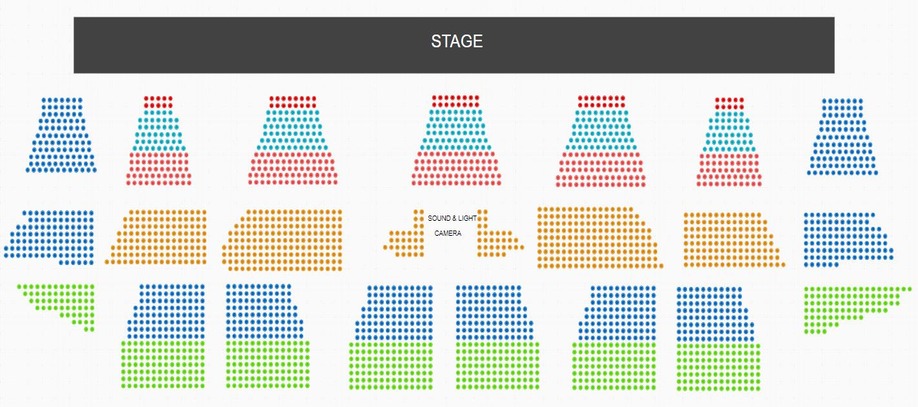 ---
About the Event: Salman Ali & Muskaan Khan Live In Concert Mauritius
The Early Bird promo is available until 30 September 2022. The offer is only valid for the following categories: VIP, Platinum, Gold, Silver and Bronze.
An unmissable show for Bollywood music lovers! Salman Ali, the winner of Indian Idol Season 10 and talented playback singer for the Bollywood blockbuster Dabangg 3, will perform live in Mauritius on November 2, 2022, at the Trianon Convention Centre!
Lulled by classical Hindustani music since his childhood, Salman Ali is one of those singers who can sing without preparation or rehearsal. He will certainly touch your heart with his voice, described as unique.
Salman Ali will not be performing solo. He will be accompanied by other brilliant artists, including the gifted Muskaan Khan. The singers will also be supported by Shaheddin on tabla, Afzal Ahmad on keyboard, Shankar Lama on guitar, Deepak Anand on drums, Shabbu on dholak, Madhukar the dhol player and last but not least, Shadab Khan the vocalist.
All of them will rock the Trianon Convention Centre with their renditions of the most popular and iconic Bollywood songs. But of course, the spotlight will be on Bollywood music prodigy Salman Ali, who was only 11 years old when he first performed in Mauritius.
Almost 12 years later, this is your chance to witness the musical evolution of this immensely talented singer, by taking in the gems of songs Made in Bollywood. So, save the date for November 2nd and come join us at The Trianon Convention Centre for this musically magical night!
Please note that the VVIP ticket includes a 45-minute cocktail before the concert.
About the Artists
Salman Ali
Salman Ali (born 2 June 1995) is an Indian singer based in Mewat, Haryana, India. He started his career in 2011 by participating in the TV talent show Sa Re Ga Ma Pa L'il Champs, where he was the runner-up.
In 2018, he won season 10 of Indian Idol thanks to his unique voice. Riding the wave of success, Salman Ali soon began singing in Bollywood productions, notably the track Jai He in the movie Satellite Shankar. He went on to sing 'Awara' featuring Muskaan in the Bollywood hit 'Dabangg 3'. Salman also recorded the theme song for the Indian TV series Chandragupta Maurya, which aired on Sony TV.
Today, at the age of 23, Salman Ali is one of the leading singers in India. And he is already a star in Bollywood.
Muskaan
Muskaan Khan is a rising star in Bollywood. She is none other than the daughter of music director Sajid Khan. Muskaan made her Bollywood debut with the song 'Awara', which she recorded with Salman Ali for the movie Dabangg 3. The two artists are very close friends, as they duet once again on the romantic song Kasam.
Artists Lineup
Salman Ali – Male Lead Vocalist & Playback Singer
Muskaan Khan – Female Accompanying Singer & Playback Singer
Shadab Khan – Vocalist (optional)
Instrumentalists:
Shaheddin (Tabla)
Afzal Ahmad (Keyboard)
Shankar Lama (Lead Guitarist)
Shabbu (Dholak)
Deepak Anand (Drummer)
Madhukar (Dhol)