Seating Plan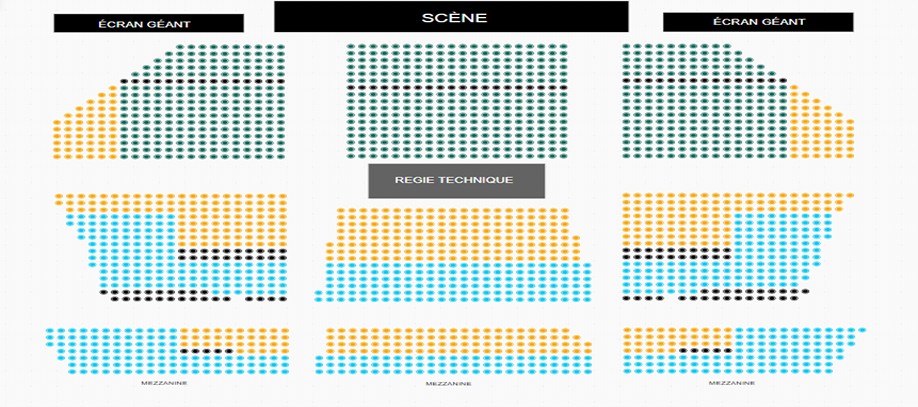 ---
About the Event: Sega en Or — 30 Ans Vie Musikal Alain Ramanisum
The emblematic Alain Ramanisum celebrates his 30 years of musical life in grandeur on January 7, 2023 at the J&J Auditorium, Phoenix. This passionate sega artist is concocting a mega live concert that promises to be exceptional. Sega en Or - 30 Ans Vie Musikal Alain Ramanisum, is the event not to be missed at the beginning of the year.
30 years, that's something worth celebrating! To honour his rich career, Alain Ramanisum, the icon of Mauritian sega, who has had a string of successes, will take you on a musical journey - an opportunity to discover and rediscover his Segas en Or. He will have you "kadanser" on your favourite tracks for 4 hours.
Nothing can resist the power of a good sega, the sound and soul of Mauritius! The legendary Alain Ramanisum brought the first "Disque d'Or" to Mauritius with his hit "Li Tourné", in collaboration with Dj Assad and Willy William.
In his 30 years of career, this "Bebet Sega" has been rewarded with multiple nominations: Sega of the Year and Best Sega Artist of the Indian Ocean, among others.
Alain Ramanisum, one of the Mauritians' favourite artists, has left his mark and made several generations of fans dance with his catchy melodies. And he doesn't intend to break the tradition during his anniversary concert on January 07, 2023!
Gather your team and come dance on rhythmic segas at the J&J Auditorium with ALAIN RAMANISUM - "Nissa La Monté"!
About the artist
Alain Ramanisum
Alain Ramanisum started out as a pianist and then as a choir director, and it's only at the age of 20 that he began to sing, especially for the people of the Indian Ocean: Reunion and Mauritius.
With the hit "Li tourner" which has known several remixes, Alain Ramanisum made waves and multiplied his performances around the world; Australia, France, England, Switzerland, Italy, Belgium, among others.
His first adventure in the bosom of sega was with the group Cassiya in 1992. With Cassiya, a mythical group in Mauritius, he had a string of hits and made memorable concerts as pianist and arranger within the group. He started his solo career in 2002 and over time, the singer became a confirmed artist with a rich career that commands respect.