Linzy Bacbotte : Lavwa Linite
---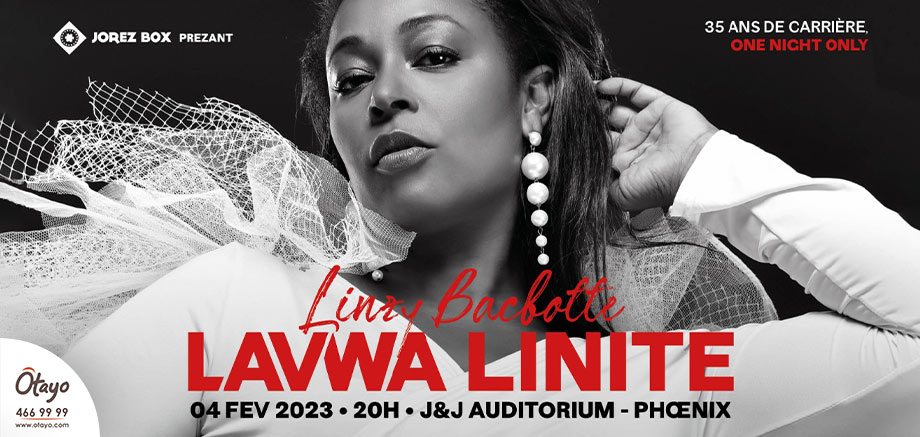 J&J Auditorium, Phoenix
Saturday 04 February 2023
20h00 - 22h00
Concert
Seating Plan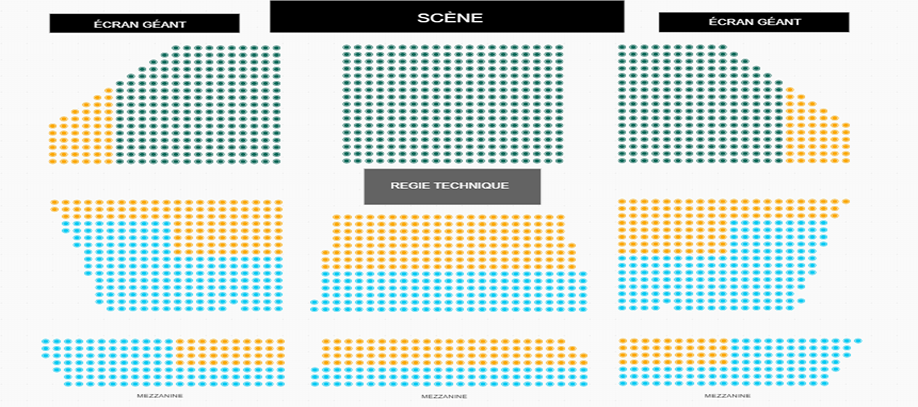 ---
About the Event - Linzy Bacbotte : Lavwa Linite
The Unique Show: Lavwa Linite!
The iconic Linzy Bacbotte is celebrating 35 years of music career and her 45 years in style on 04 February 2023 at the J&J Auditorium, Phoenix. This living legend of the local scene will bring you a unique musical show - an opportunity for Linzy's fans to discover and rediscover her songs! LINZY BACBOTTE: Lavwa Linite is the event not to be missed in 2023.
Linzy Bacbotte has boldly stamped her name in the musical world. This emblematic figure of the local music will be on stage to celebrate her rich career with her Unique Show: Lavwa Linite.
During her Unique Show, Linzy Bacbotte: Lavwa Linite, she will take you on a spectacular musical journey marked by emotional peaks.
Linzy Bacbotte: Lavwa Linite - the event will highlight music and women, the one who opens the way to unity with her voice.
This talented artist has made several generations dance for years and she does not intend to break the tradition at her Unique Show, on Saturday 04 February 2023.
Come and experience this special moment with the Diva of Mauritian music at the J&J Auditorium.
About the artist
Linzy Bacbotte
Since she was a little girl, music was already in her blood. In 1987, during the Star 2000 contest organised by MBC, the Mauritian public discovered Linzy. Her popularity rose rapidly with her TV appearances, her shows and her amazing voice. Today she is not only a singer but also an actress and vocal coach.
Whether she's singing sega, putting her exceptional voice on reggae, soul or opera, Linzy knows how to conquer the hearts of her audience. She participated with OSB Crew in the Sauti Za Busara Festival, Zanzibar (2011) and in solo at the Théâtre de St-Gilles (La Réunion) in 2012.
Linzy has also experienced the musical theatre scene with West Side Story in 2012 and Sister Act as Deloris Van Cartier. In 2015, she participated in the show Li Té Vé Vwar with a French and Reunionese team and toured the Indian Ocean.