Venue
Ebène Recreational Park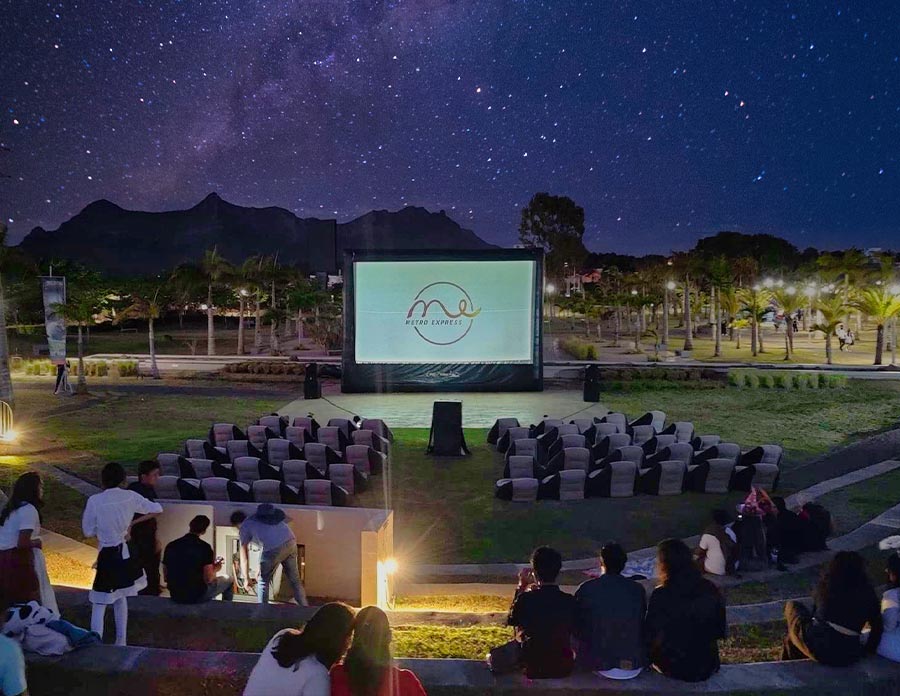 About Ebène Recreational Park
---
About Ebène Recreational Park
---
Ebène Recreational Park is situated in the center of the island between Rose Hill and Ebène. It spans over some eight acres and consists of an enclosed children's playground area with a mini health track and a toboggan; an outdoor gym with different types of equipment; a health track loop of some 800 meters long; ''pétanque'' courts; an esplanade and open amphitheatre which can accommodate up to 350 persons; an experimental garden with water features; a picnic area; and thousands exotic and endemic plants.
Ebène Recreational Park is your perfect event venue to host your corporate, familial and public events. It offers several amenities and services in order for you to organize the most successful event that will please your guests.
The park has a unique if not the best children's playground in the region of Beau-Bassin-Rose-Hill. On the infrastructure side, there are more than 17 games that will entertain your children in the park. Grown-ups are not left out, since Ebène Recreational Park dedicated features and equipment that allow park users to do some sports activities. The park possesses a health track of 800 m, and sports equipment like an abdominal board, frog, bars, etc.
All city dwellers will find a place in this park to relax or engage in sports activities. This friendly and safe place will also allow artists to express their talents at the amphitheatre, which has been specially designed to promote art and culture. Add to this, the picturesque view of the Moka Mountains and the view of the Rose Hill elevated Metro station on the other side add a magical touch to Ebène Recreational Park.

Beau Bassin-Rose Hill
Offers an exceptional setting to organize your events and create unforgettable moments.
Can accommodate up to 350 persons.
Crowd capacity: 350 persons
What Makes the Venue Special
---
What Makes the Venue Special
---
Upcoming Events
Upcoming Events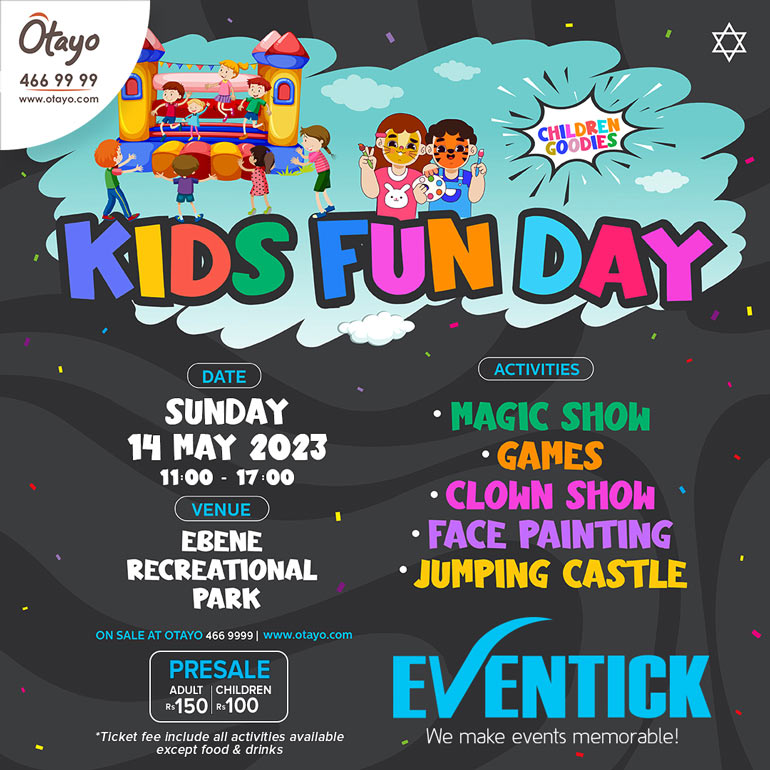 Kids Fun Day
On March 5th, 2023, the Kids Fun Day event invites families to strengthen their bonds and spend a fun-filled day, away from school & work tensions. Ebene Recreational Park will be transformed into a dream playground for the little ones, where you can also set free your ...
Concerts
Performances & Shows
Seminars
Workshops